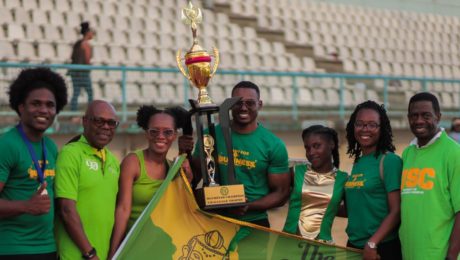 Author: Mr. Le-Roy Pierre, Director, Sport & Physical Department
March 16, 2023 is etched in the hearts and minds of all who attended and participated in USC
Olympiad 2023. What a return after a three-year drought due to COVID 19. Tobago Campus, South
Campus and the six schools of USC campus, namely Graduate studies, Theology and Religion, Social
Sciences, Science Technology and Allied Health, Education, and Business; were well represented at
our annual sports day. The Honourable Marvin Gonzales, Minister of Public Utilities and Member of Parliament for the constituency of Lopinot/Bon Air West, was on hand to take the salute from the march past teams and bring greetings to all in attendance.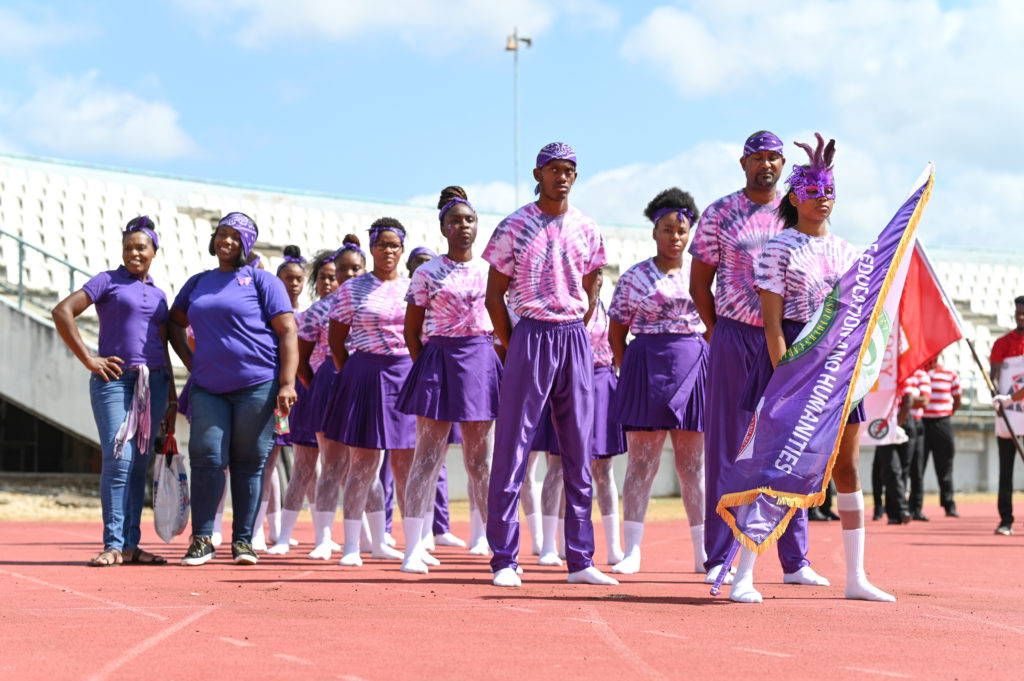 The action was electrifying from the March Past to the invitational races and final event – USC fastest
man and woman. Each track event had spectators on the edge of their seats and on their feet with
nail biting finishes as participants competed in friendly rivalry for medals, points and bragging rights.
The novelty events that included races such as the Scots Man Strutt, Water Balloon Toss and Ride
the Horsey left competitors in fits of laughter.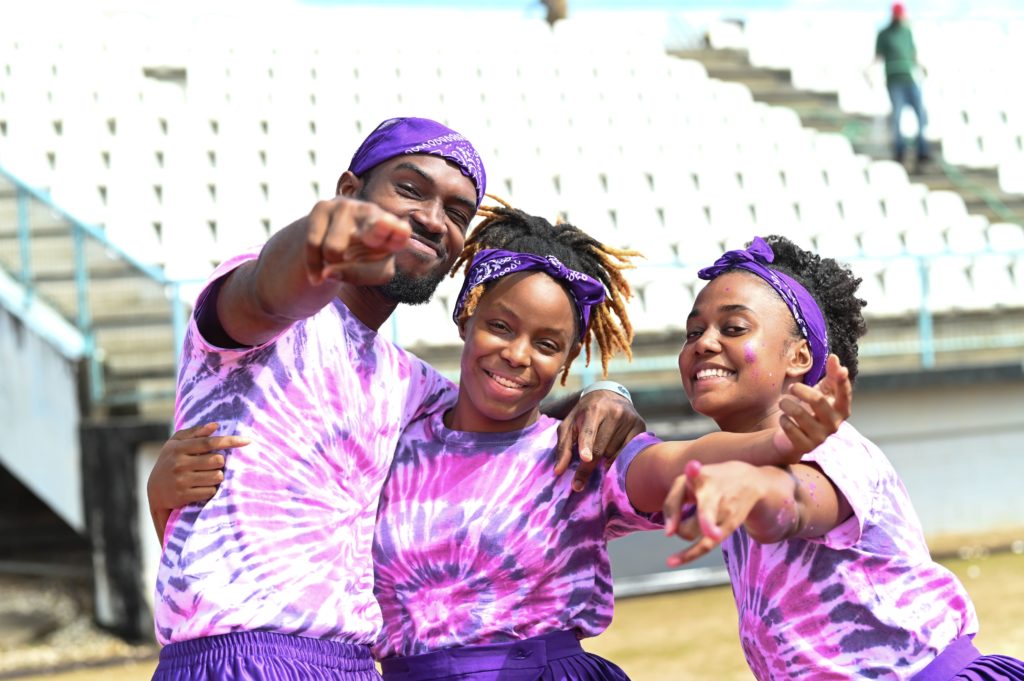 A new addition to Olympiad 2023 was the invitational inter-university 100 meters and 4 x 100
meters male and female races. Both races were truly memorable ones.
UWI dominated the female version of both races, however, in the male version of the races the tables turned on UWI.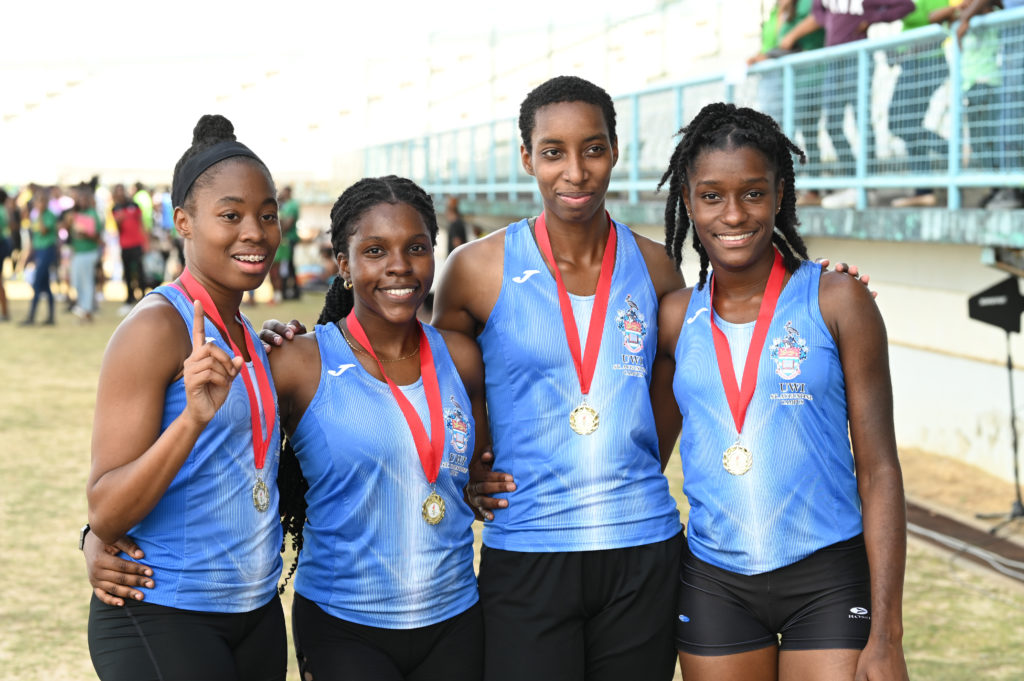 USC's 100M specialist Njanu Bellamy obliterated the field of UWI athletes coached by Trinidad & Tobago's Jehue Gordon.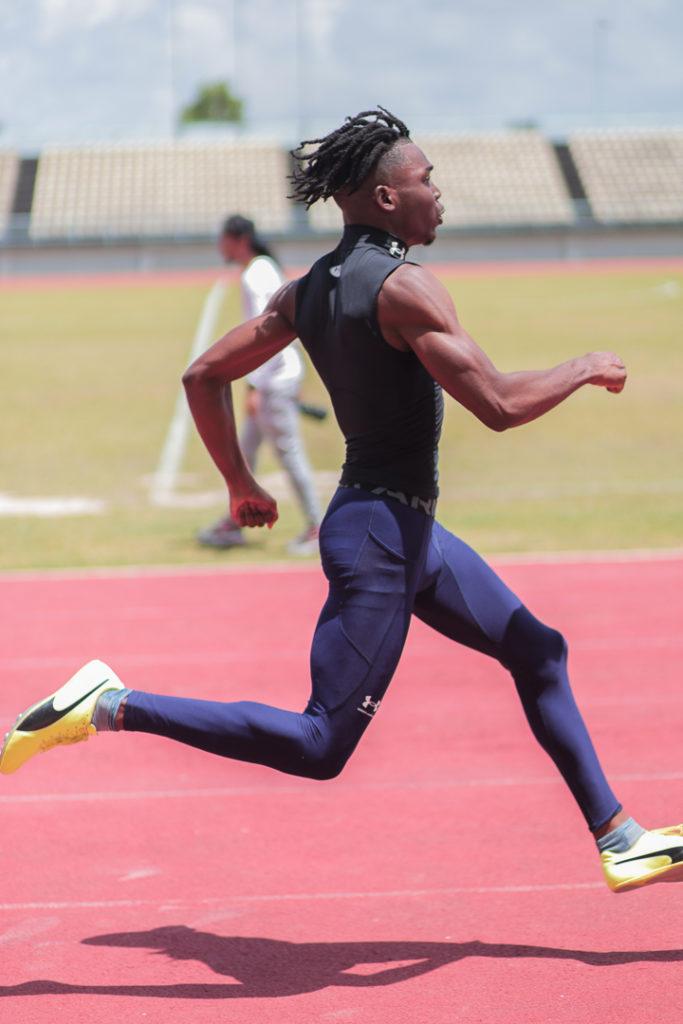 It was time for the men's 4 x 100M relay. MIC, UWI and USC took their places. Ezekiel Salvary, Shaun
Smith, Jasiel Toppin and anchor man Njanu Bellamy of USC smelt gold. The starter gave her
instructions and the whistle was blown. It was a close race from start to finish as all teams gave their
best performance. The race was very close at each change over, but USC men wanted it badly and
gave a truly magical and breathtaking performance coming from behind in the second leg crossing
the finish line. It took some time before the spectators could catch their breaths and settle down.
USC won in the closest of finishes.
At the end of Olympiad 2023 the results were announced:

Novelty Events
Victor Lodorum – Aaron Atwell – School of Social Sciences
Victrix Lodorum – Keslyn Harrow – School of Theology and Religion
Track Events
Victor Lodorum – Njanu Bellamy – School of Science, Technology and Allied Health
Victrix Lodorum – Atiya Cummings – School of Science, Technology and Allied Health

USC Fastest Man – Njanu Bellamy – School of Science, Technology and Allied Health

USC Fastest Woman – Atiya Cummings – School of Science, Technology and Allied Health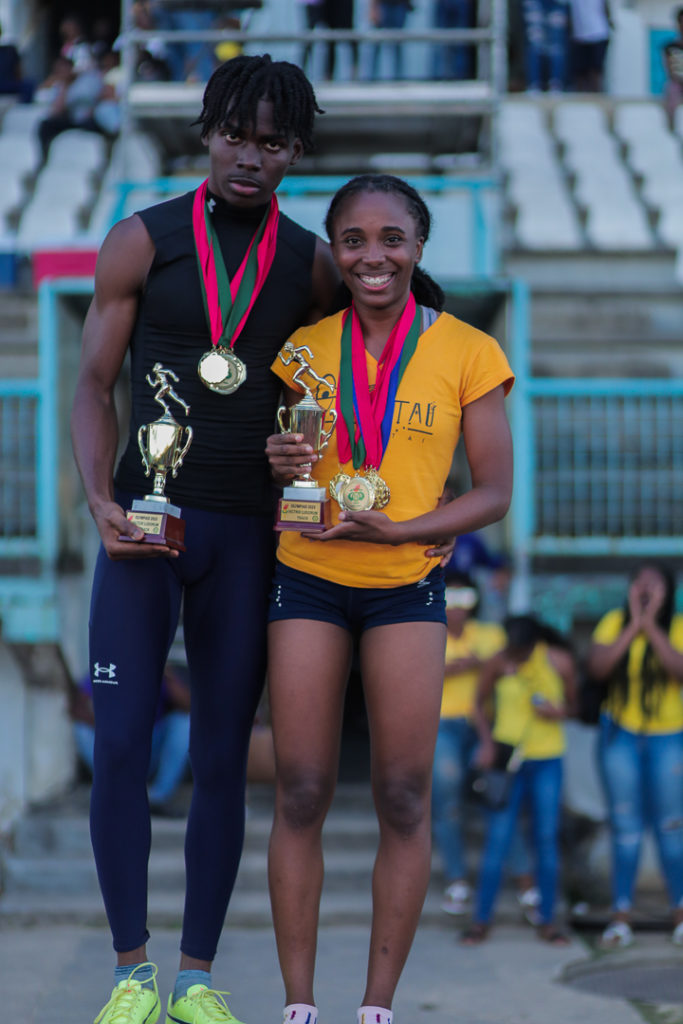 March Past Winner
School of Science Technology & Allied Health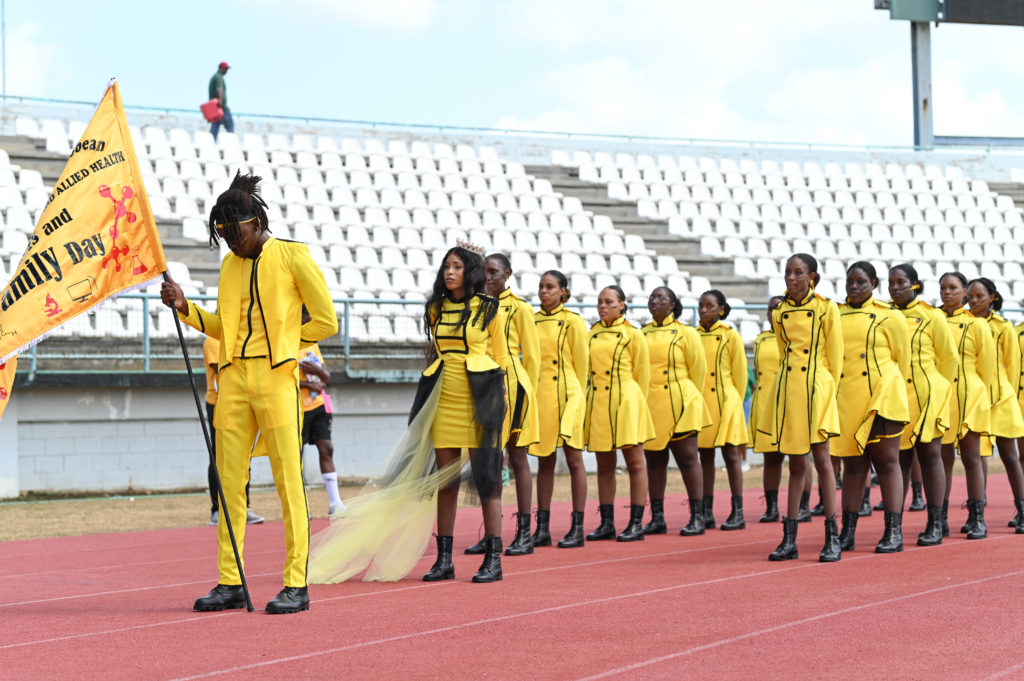 Champion School 2023
School of Business & Entrepreneurship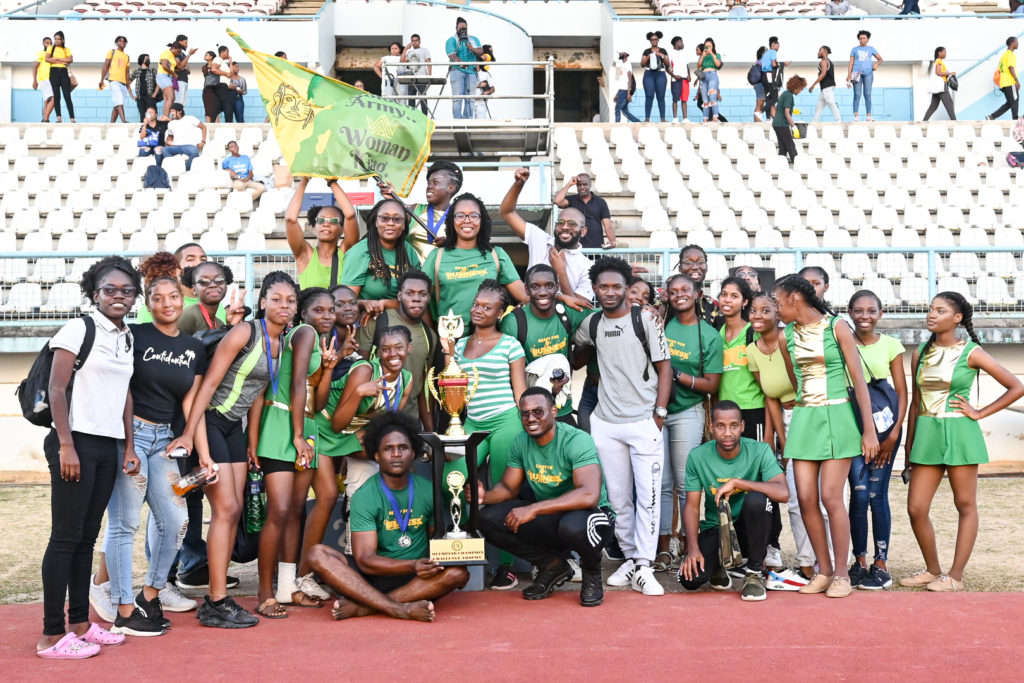 After the results, all left for their various destinations with commendations for a day well spent. Back
at the office and on the ground the buzz was about a successful day spent at Olympiad 2023 at Larry
Gomes Stadium.

Sound the trumpets, ring your bells as Olympiad 2024 promises to be grander than 2023.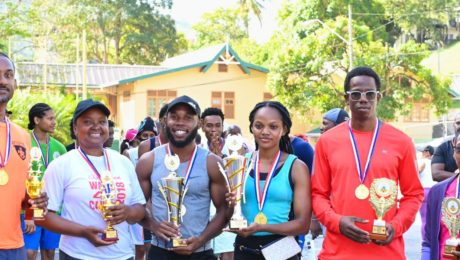 By Simone Augustus, Corporate Communications Officer
As Sunday dawned on March 5, 2023, 79 runners from across Trinidad & Tobago gathered at the starting line for the USC 95th Anniversary Celebration 6K Run. With excitement and energy buzzing in the air, runners prepared themselves mentally and physically for the task ahead.
From Good News SDA Chapel in St. Augustine, the run's route was set along the trails and parks of the city, with the runners winding their way into the picturesque landscape of the Maracas Valley. The group's determination was rewarded with clear skies and a light breeze, providing the perfect conditions as they made their way to the finish line at the USC Main Campus.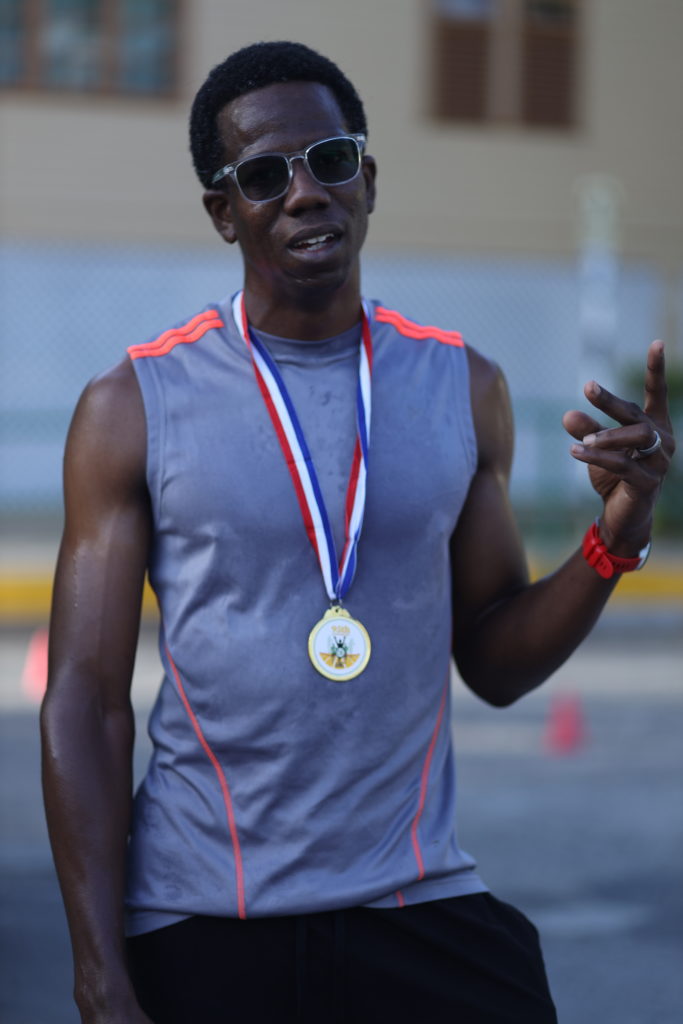 Along the route, runners were hydrated by water stations manned by USC Students, Faculty, Staff and Administrators. Runners were escorted by mobile units of the Trinidad & Tobago Police Service, while an ambulance from the Community Hospital of Seventh-day Adventists brought up the rear.
Seemingly unfazed by the distance, runners seamlessly transitioned into an aerobic burnout. Compound movements and dynamic stretches ensured that sore muscles were in low attendance on Monday Morning.
Results
Results of the USC 95th Anniversary Celebration 6K Run are as follows:
First Place Male Overall – Mr. Edmond Ramirez
First Place Female Overall – Mrs. Camille La Fleur
First Place Faculty/Staff Male – Mr. Rendell Francis
First Place Faculty/Staff Female – Mrs. Ann-Marie Charles
First Place Student Male – Mr. Tayne Alexander
First Place Student Female – Ms. Heqpera Khafra
Trophies were presented by Dr. Colwick Wilson, President of USC, and Mr. LeRoy Pierre, Coordinator of the the Sport and Physical Education Department (SPED).