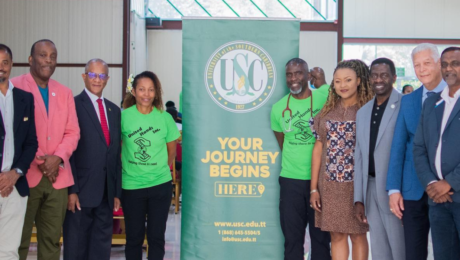 By Simone Augustus, Corporate Communications Officer
In collaboration with the University of the Southern Caribbean (USC) and the Community Hospital of Seventh-day Adventists, United Hands Inc. hosted the FreeDOM Clinic. From March 13-16, 2023 members of the public were able to access free Dental, Optical and Medical care at the USC Auditorium on USC's Main Campus in Maracas Valley, St. Joseph.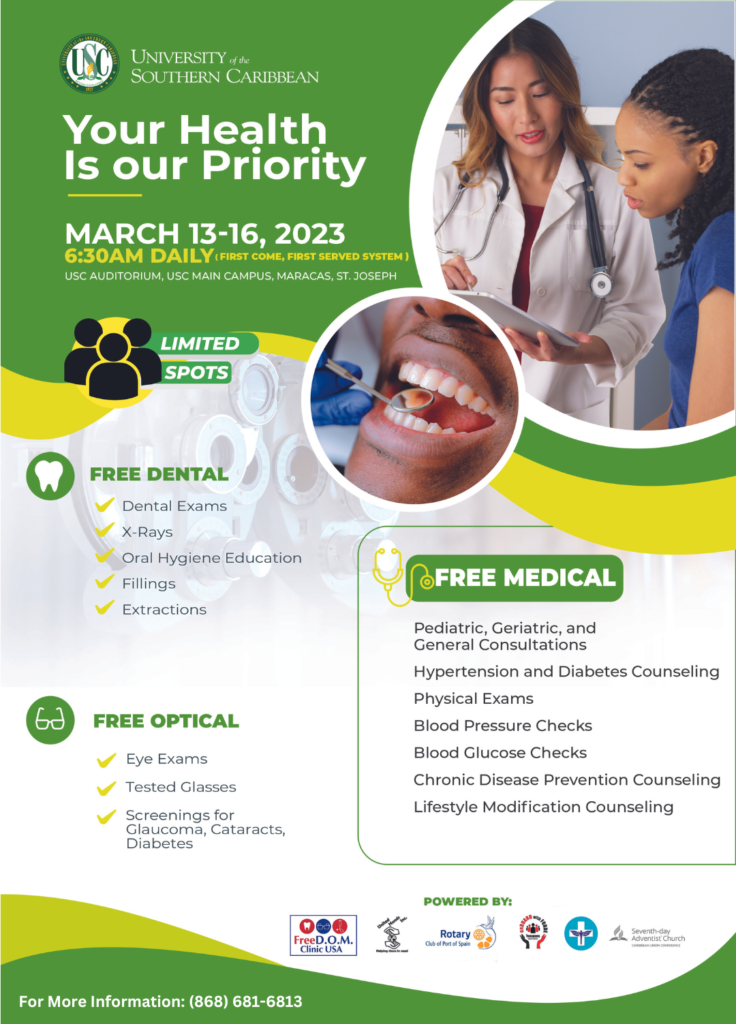 With doors opening at 6:30am daily, patients were lined up as early as 2:00am in anticipation of being served by FreeDOM Clinic's team of 15 volunteer Dentists, Optometrists and Medical Doctors.
Doing business as FreeDOM Clinic USA, over the past seven (7) years, United Hands has delivered the same care to thousands of uninsured or underinsured patients in the USA, Antigua, Bahamas, Dominican Republic, Ghana, Guyana, Honduras, Jamaica, St. Kitts & Nevis, St. Lucia, St. Vincent, South Africa, Suriname and previously in Trinidad & Tobago.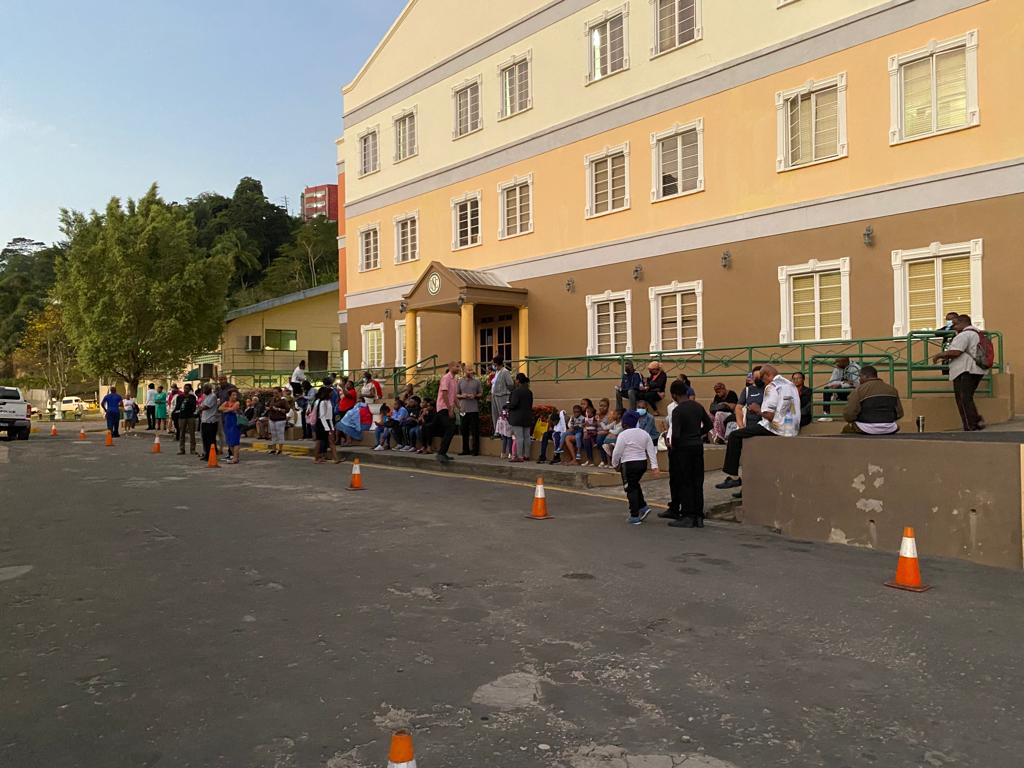 On Wednesday, March 15, 2023 The FreeDOM Clinic was visited by Dr. the Honourable Nyan Gadsby-Dolly, Minister of Education and Member of Parliament for St. Ann's East; His Excellency Arthur H.W. Williams, High Commissioner for Jamaica; His Worship the Mayor Alderman, Joel Martinez, Mayor of the City of Port of Spain; the Honourable Esmond Forde, Member of Parliament for Tunapuna, the Honorable Corey Selvon, Councillor for Maracas/Santa Margarita, and Dr. Colwick Wilson, President of the University of the Southern Caribbean.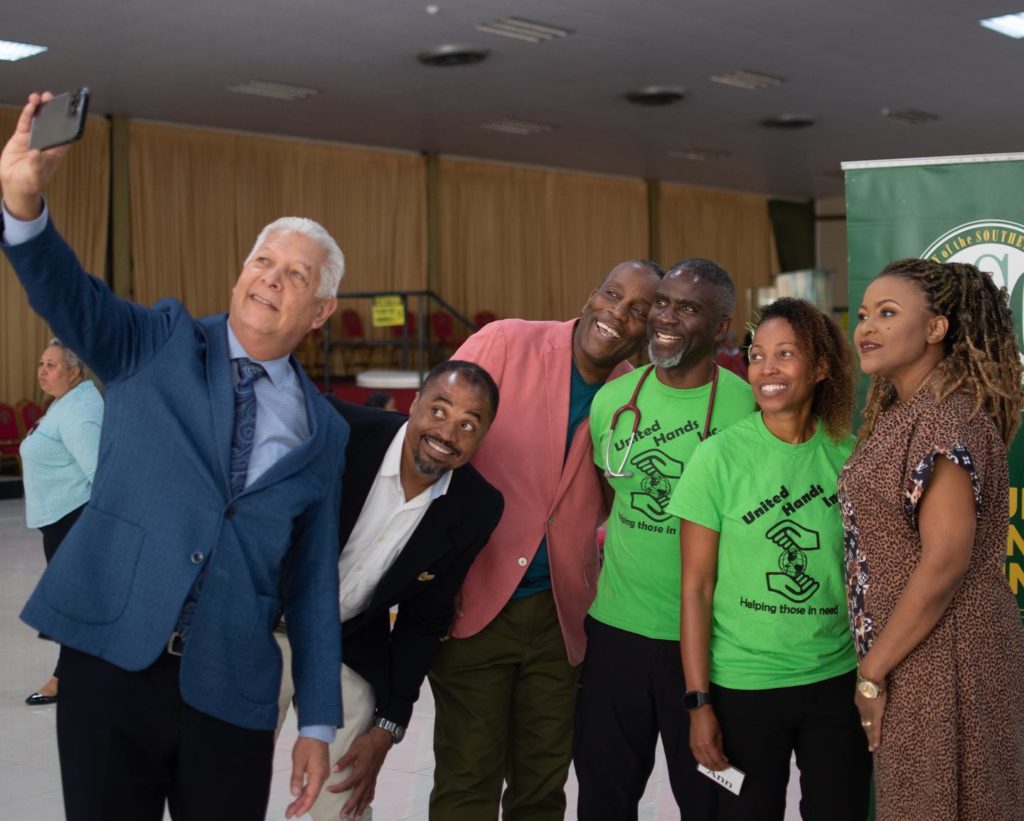 Additional partners and sponsors of the FreeDOM Clinic include the Rotary Club of Port of Spain, MP Esmond Forde, Councillor Corey Selvon, the South Caribbean Conference of Seventh-Day Adventists, and the Caribbean Union Conference of Seventh-Day Adventists.
The FreeDOM Clinic will complete its final day of service on Thursday, March 16, 2023.
We express gratitude to all who volunteered and lent their time and support to ensure the FreeDOM Clinic's tremendous success.
Tuesday, 22 November 2022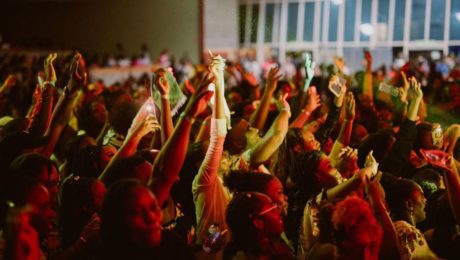 Authored By: Golden Eagle
After a two year hiatus due to Covid-19, Praise Break returned with a cast of popular local Gospel Ministers and Guyana's International Minister, Samuel Medas. The 2022 edition of this Praise and Worship Eexperience in its 5th edition proved to be its best to date.
Patrons were able to praise and worship in the seated air conditioned comfort within the new Auditorium at the University of the Southern (USC). A safe and family friendly environment was evident with ample secured parking available throughout the University's compound.
Praise Break was conceptualized to give USC students a "break" from studying and the stress of academia before going into end of semester exams with student artistes sharing the stage with more accomplished ministers. The patrons of the show now extend beyond the University's students and also include international artistes as stated above.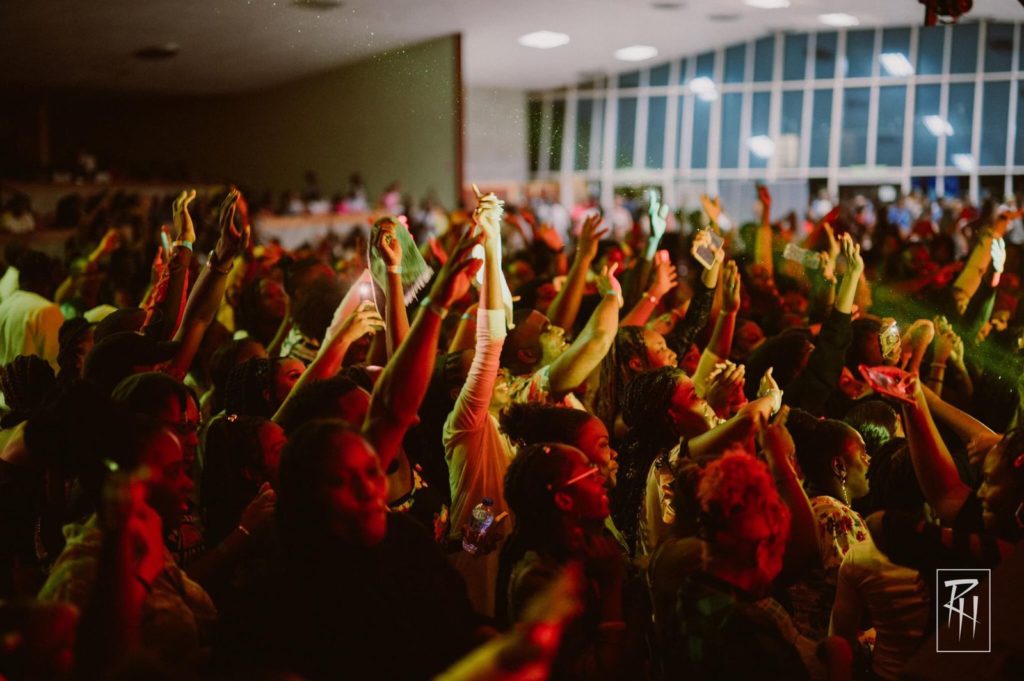 The show kicked off at 6.30pm with local talents, J-Rich, Renee Lawrence, Ron Christopher, Bjorn Pierre, Carla Watkins, St. Hilarie Brothers and Pastor Clive Dottin closing the first half with a plea to March against crime and other issues plaguing society.
The second half of the show kicked off with all artists backed by live bands with performances by Marc Isaacs joined by the host Jahzy the Voice, Jaron Nurse, Positive and Samuel Medas with a surprise appearance from Blessed Messenger. The night was truly a blessing to all present and left many stating it was "the best Praise break ever".
Tuesday, 14 September 2021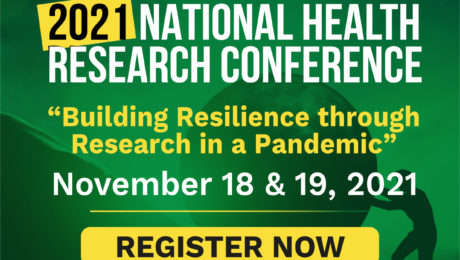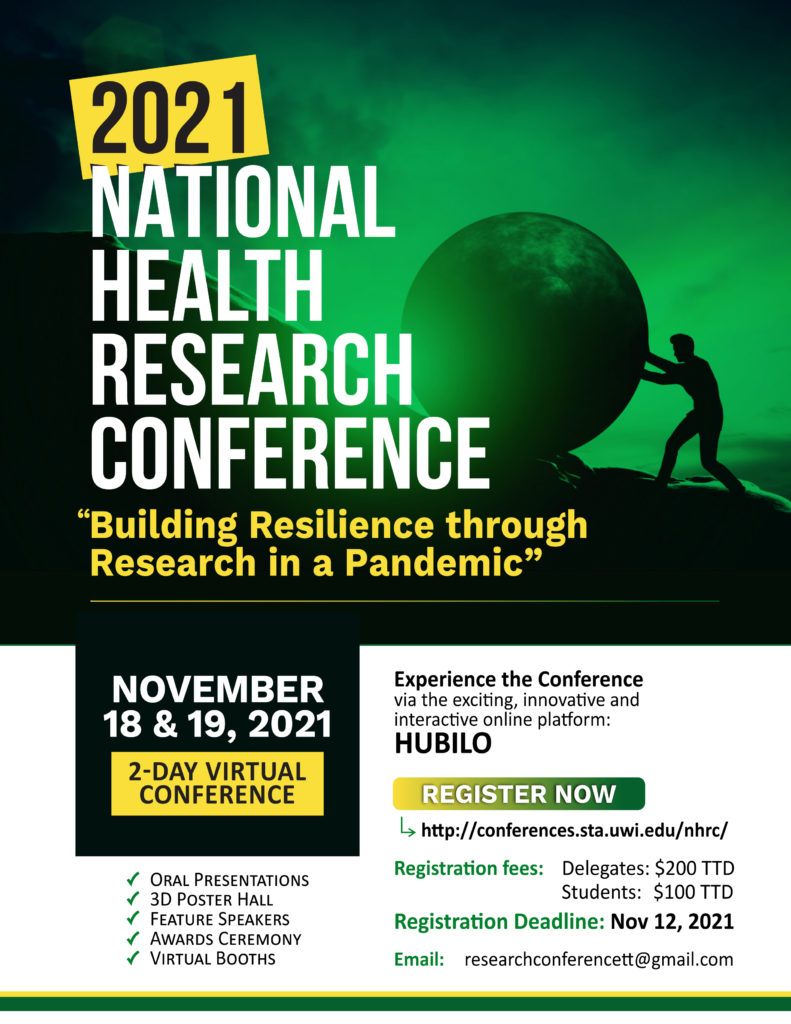 Register Now: http://conferences.sta.uwi.edu/nhrc/