By Simone Augustus, Corporate Communications Officer
As Sunday dawned on March 5, 2023, 79 runners from across Trinidad & Tobago gathered at the starting line for the USC 95th Anniversary Celebration 6K Run. With excitement and energy buzzing in the air, runners prepared themselves mentally and physically for the task ahead.
From Good News SDA Chapel in St. Augustine, the run's route was set along the trails and parks of the city, with the runners winding their way into the picturesque landscape of the Maracas Valley. The group's determination was rewarded with clear skies and a light breeze, providing the perfect conditions as they made their way to the finish line at the USC Main Campus.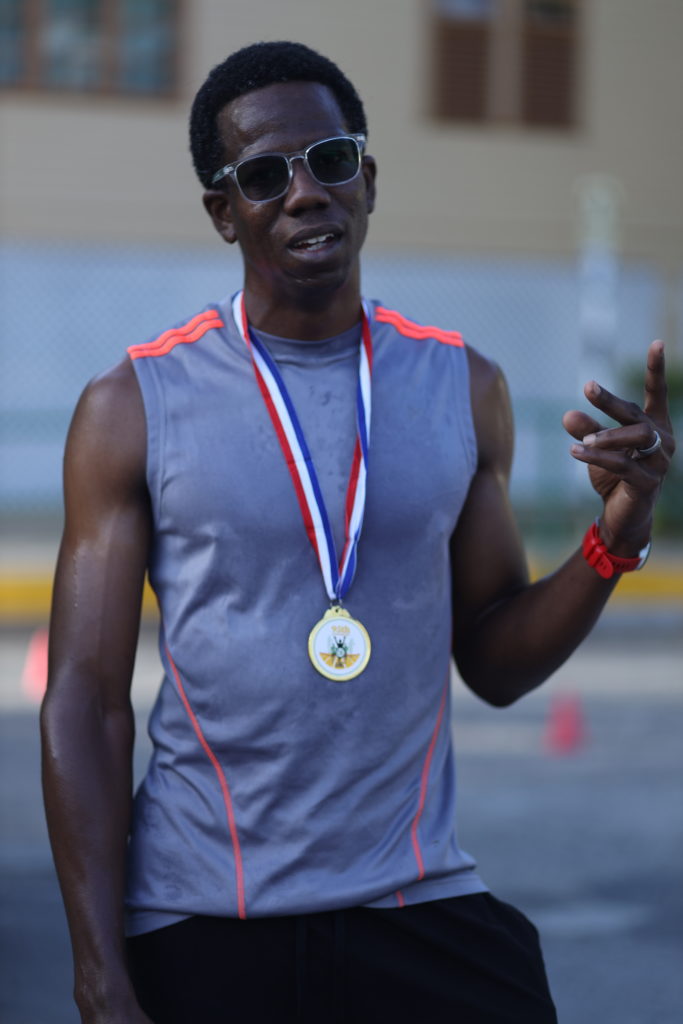 Along the route, runners were hydrated by water stations manned by USC Students, Faculty, Staff and Administrators. Runners were escorted by mobile units of the Trinidad & Tobago Police Service, while an ambulance from the Community Hospital of Seventh-day Adventists brought up the rear.
Seemingly unfazed by the distance, runners seamlessly transitioned into an aerobic burnout. Compound movements and dynamic stretches ensured that sore muscles were in low attendance on Monday Morning.
Results
Results of the USC 95th Anniversary Celebration 6K Run are as follows:
First Place Male Overall – Mr. Edmond Ramirez
First Place Female Overall – Mrs. Camille La Fleur
First Place Faculty/Staff Male – Mr. Rendell Francis
First Place Faculty/Staff Female – Mrs. Ann-Marie Charles
First Place Student Male – Mr. Tayne Alexander
First Place Student Female – Ms. Heqpera Khafra
Trophies were presented by Dr. Colwick Wilson, President of USC, and Mr. LeRoy Pierre, Coordinator of the the Sport and Physical Education Department (SPED).