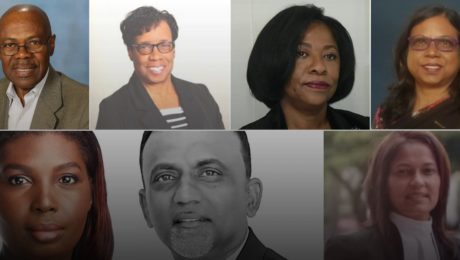 USC Announces New Leadership Appointments
The University of the Southern Caribbean is pleased to announce the appointment of its new team of experienced leaders, following the decision made by the Board of Trustees on February 23, 2023:
Len Archer (PhD), Provost
Lena Caesar (EdD, PhD) Associate Provost and Dean of Graduate Studies
Barbara Reynolds (EdD), Vice President of Administration, Advancement, and Planning
Samuel Sankar, Director of Strategic Partnerships and University Relations
USC is also delighted to announce additional key leadership appointments:
Susan Chand (PhD), Dean, School of Social Sciences
Sharon Ramkissoon De Freitas ( MSc. ), Director of Business Development
Nordian C. Swaby Robinson (MBA), Director, Institutional Research
We are excited to welcome these new leaders and their families to our team and look forward to the contributions they will make to USC. These leaders bring a wealth of experience and expertise to our institution, and we are thrilled to have them join our team.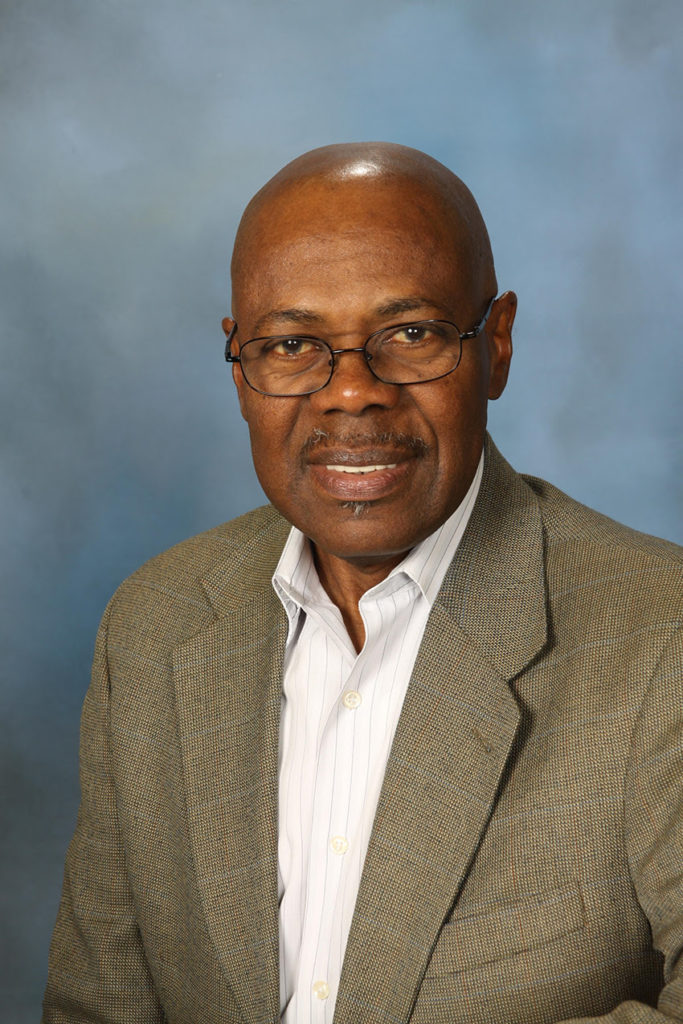 Len Archer (PhD), Provost, previously served and Interim Provost at USC. He holds the title of Professor Emeritus since his retirement in 2020 from AdventHealth University where he served as the Vice-President for Academic Administration and Academic Dean for Undergraduate programs at AdventHealth University for 10 years.
Dr. Archer is a native of Trinidad and Tobago and received his undergraduate degree in Botany and Applied Botany at the University of the West Indies, St. Augustine, Trinidad.
He completed a M.S. (Biology) at Andrews University and a PhD in Microbiology at Indiana State University. He joined the faculty at Florida Hospital College of Health Sciences, now AdventHealth University in 1993. He created the department of Health and Biomedical Sciences and served as the department chair from 2000 to 2011. He has published in the area of Microbiology and presented at national meetings in student retention and student advisement at the American Association of College Registrars and Academic Officers (AACRAO) where he was a member of AACRAO national committees.
Dr. Archer has been a nominee for several teaching awards and a recipient of the Zapara Excellence in Teaching Award. In 2020, Dr. Archer was the recipient of the AdventHealth University Distinguished Service Award. He remains active as a consultant in academic administration, faculty development, and accreditation.
Dr. Archer has been married to Nichole Archer (nee, Bovell) for 45 years – a 1978 graduate of Caribbean Union College (now USC).
Lena G. Caesar, (PhD, EdD) Associate Provost and Dean of Graduate Studies, holds academic doctorates in Special Education and in Interdisciplinary Health Sciences/Speech-Language Pathology. Her experience in educational settings spans a range of levels and continents. Currently in her 12th year of teaching and administration at Loyola University in Maryland, Caesar's teaching and administrative experience includes six years of service as a fully-certified secondary school teacher in St. Lucia and Guyana, almost five years as Program Director of the Institute of Modern Languages, at Montemorelos University in Mexico, and 15 years as Faculty & Chair of the Department of Speech-Language Pathology at Andrews University in the USA.
In addition to the scores of research articles which she has published, Caesar is also the recipient of multiple research grants, including a 2017 ASHA Foundation award that funded research on language acquisition in a Caribbean territory. Caesar is also nationally and internationally recognized for her partnership with the Pan American Health Organization (PAHO) and the World Health Organization (WHO). In recognition of her research exploits while at Loyola University Maryland, Caesar has been twice nominated for the Distinguished Scholar of the Year award.
Dr. Lena Caesar is a native of St. Lucia, and is happily married to Dr. Lael Caesar, a former professor of Hebrew Bible at Andrews University who recently retired from the General Conference after 11 years of service as Associate Editor of the Adventist Review & Adventist World magazines.
She looks forward to giving back to her Alma Mater a portion of the wonderful legacy that she was privileged to receive as a student on this very campus several decades ago.
Barbara Reynolds (EdD), Vice President of Administration, Advancement, and Planning, is a native of the Guyana and has served as Deputy Vice-Chancellor for Academics and Planning and International Engagement at the University of Guyana. Prior to this, Dr. Reynolds was Head of Education for Save the Children UK, having spent the previous two decades with UNICEF in education, child protection, women's development/gender, and representation in emergency and non-emergency contexts. She currently serves as the Vice-Chairperson of the United Nations Working Group of Experts on People of African Descent and as the Co-Chair of the CARICOM Digital Skills Task Force. She is an active human rights professional, and an experienced Emergency Preparedness and Response (EPR), human rights and gender mainstreaming facilitator. She holds a BA Education (Caribbean Union College), MA in Curriculum and Teaching (Howard University), the Post-Graduate Diploma in Distance Education (University of London), EdD in International Education Development/Curriculum and Instruction (Columbia University), and the MSt in International Human Rights Law (University of Oxford). Dr Reynolds' second working language is Portuguese.
Samuel Sankar, Director of Strategic Partnerships and University Relations is a native of Trinidad and Tobago and has over thirty-five (35) years of experience in marketing, selling and sales management, coupled with leadership training. In addition, he has experience in areas such as health care, leadership training, manufacturing textiles, printing, health foods manufacturing, agriculture, project management and industrial relations. He sits on a global round table representing Trinidad and Tobago and the Caribbean with over twenty-five (25) years as an executive and graduate of the IFEA. He is the founder of IFEA Caribbean, international award winner for the City Award for Trinidad and Tobago in 2012. He has served the Seventh-day Adventist Church managing protocol and diplomacy by enabling and supporting the hosting of events and celebrations since 1995. He has worked with foreign missions, embassies and Diplomatic corps. He has managed welcome receptions for representatives of the General Conference of Seventh-day Adventists, Inter-American Division, Caribbean Union Conference and South Caribbean Conference.
Susan Julia Chand, Dean, School of Social Sciences and professor of Anthropology has been working at USC since 2005.
Dr. Chand has a Bachelor of Liberal Arts in Botany (Major) and Mathematics (Minor) from Spicer Adventist University (formerly Spicer Memorial College, 1987), Master of Arts in Anthropology (1988) and a Doctoral degree (PhD, 1997) in Medical Anthropology, both from Savitribai Phule Pune University, Pune (India).
Dr. Chand is a Medical Anthropologist with over 22 years of teaching and research experience in the tertiary institutions in India, namely, Spicer Adventist University and Roorkee Adventist College, and University of the Southern Caribbean in Trinidad and Tobago. She supervises students' theses at the undergraduate, graduate, and doctoral levels and serves as external examiner for national and international universities. She is passionate about conducting ethnographic studies and have studied the indigenous/ ethnic groups in India, Trinidad and Tobago, Guyana, and Belize. Based on her studies, she has presented papers in several national and international conferences in India, Thailand, Trinidad and Tobago, Grenada, Mexico, Belize, Ecuador, and Netherlands. Her research articles are also published in peer reviewed academic journals and as book chapters.
Dr. Chand is married to Mr. David Chand, Assistant Professor in the Department of Teacher Education, School of Education and Humanities at the University of the Southern Caribbean.
Ms. Nordian C. Swaby Robinson, Director of Institutional Research is an avid supporter of Adventist Education. She has served the Seventh-day Adventist Tertiary Institution for over 20 years. Nordian has held various positions at Northern Caribbean University and University of the Southern Caribbean in Assessment, Research Officer, Quality Assurance, Online Coordinator and Lecturer.
Ms. Swaby Robinson holds a Master's Degree in Business Administration with an emphasis in Marketing (USC, Trinidad), a Bachelor of Science in Management Studies, and an Associate Degree in Business Administration (NCU, Jamaica). She is currently pursuing a Doctorate in Education (EdD).
Her accomplishment includes being a part of the team contributing to USC achieving its full accreditation status for both the Accreditation Council of Trinidad & Tobago (ACTT) and Accrediting Association of Seventh-day Adventist Schools (AAA) and the creation of the first student satisfaction survey for USC. Nordian led out, coordinated and published the USC Factbook 2022.
Ms. Swaby Robinson has a pleasant disposition and personality. She also enjoys interacting with and motivating individuals to meet their full potential. She strives for continuous improvement while propelling the University Beyond Excellence.
Sharon Ramkissoon De Freitas, Director of Business Development, is an Attorney at Law and a Business woman with over 26 years' experience. She is an alumna of UWI, Staffordshire-UK and USC.
Mrs. De Freitas is the holder of a Master of Science in International Relations from the University of the West Indies and a Bachelor of Law from the University of London, England. Also has a Diploma of Law from the University of London and Diploma in Business from the Institute of Commercial Management, London. She is a member of the Panel of Duty Counsel and Legal Aid Scheme.
Mrs. De Freitas was employed as an Administrative Assistant from 1995-2005 at the South Caribbean Conference and then Secondary School Teacher for a seven year period. She also served as a Lecturer (part time) at the University of London.
Mrs De Freitas is married to Pastor Brian De Freitas, Minister of the Chase Village District of SDA churches in Trinidad and Tobago.
Mrs Ramkissoon De Freitas enjoys gardening, construction, recycling, and being of service giving voice to the voiceless.