By Nykhya Gardiner, Corporate Communications Intern
The University of the Southern Caribbean's Timothy Greaves Residence Hall, male dormitory and home to USC's Noble Spartans, celebrated a momentous event that epitomizes compassion, unity, and progress. In a heartwarming ceremony attended by esteemed university officials, dignitaries on Monday, October 16th, 2023, the Timothy Greaves Residence Hall proudly unveiled its newly established pantry and renovated kitchen.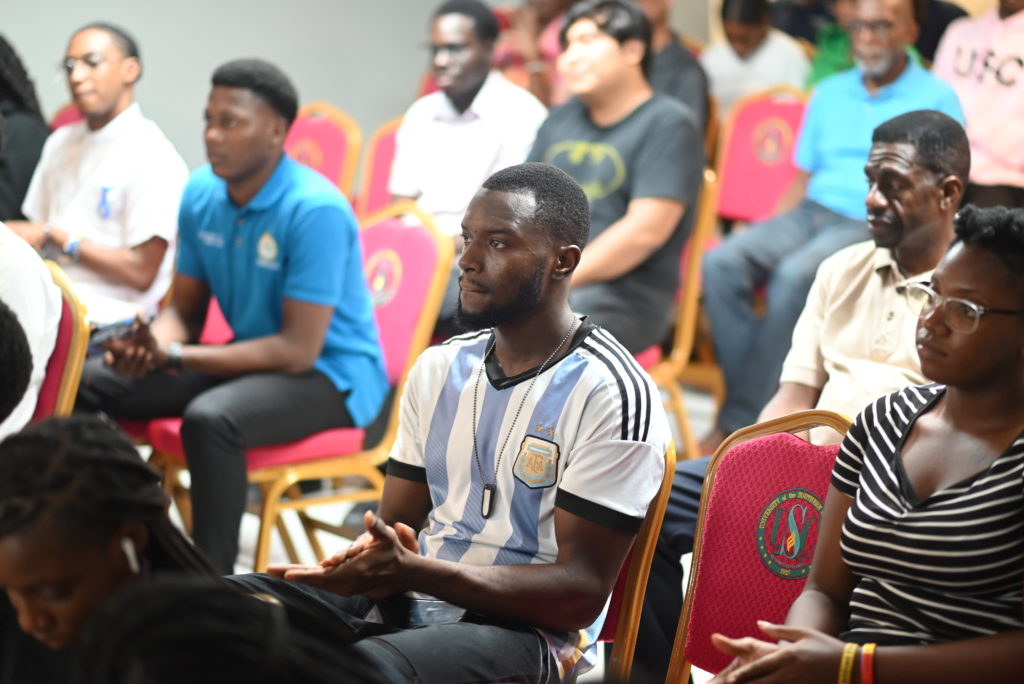 The brainchild of an innovative vision set in motion by past Men and Ladies' Club presidents, Keston Jacobs and Sherniah Carbon, the initiative to introduce a pantry received unwavering support from Mr. Delbert Defoe, Men's Club President 2022/2023. Mr. Defoe, in collaboration with ASB President 2022/2023, Mr. Vayani Toney, and the dedicated Dean of the Timothy Greaves Hall, Mr. Dominic Merritt, successfully realized this visionary project. The new kitchen renovation, aimed at enhancing the students' dining experience, was initially conceptualized by Mr. Vayani Toney during his tenure as ASB President.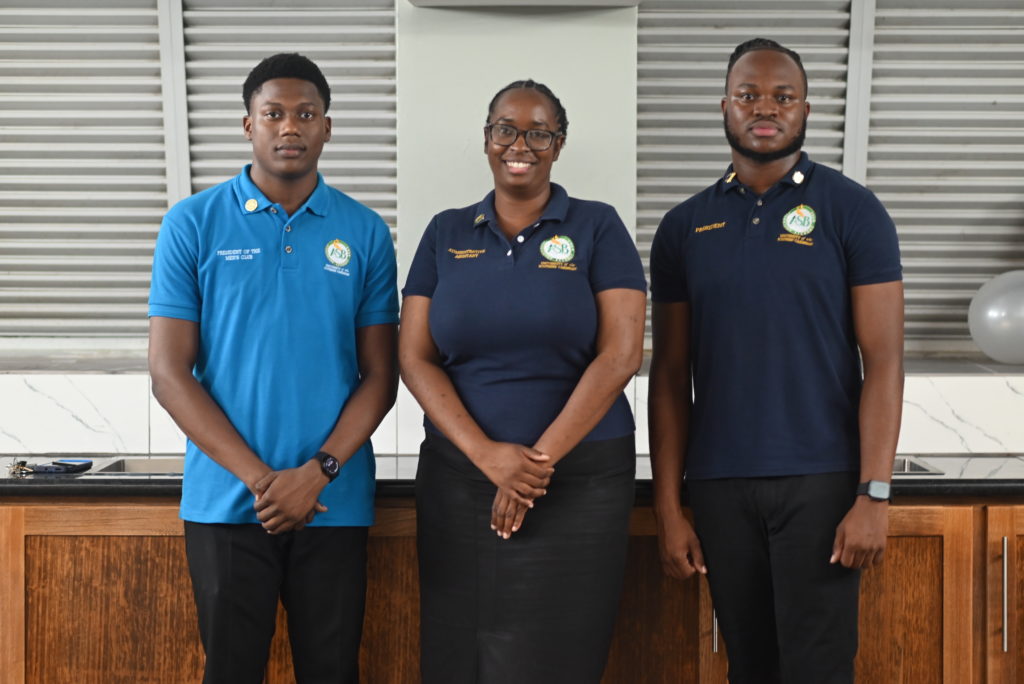 The evening ceremony commenced with a heartfelt devotional speech delivered by Pastor Randy Dixon, who emphasized the "goodness of God," drawing inspiration from Psalms 34:8, and encouraged attendees to reciprocate love in a tangible way. The program continued with a soulful performance by Ms. Shauntae Price, who serenaded the audience with the song 'His Strength Is Perfect.' Following this, all eyes and ears turned to Dr. Colwick Wilson, USC's President, who expressed his immense pride in the innovative initiatives taking shape at the Timothy Greaves Residence Hall. Dr. Wilson also announced the Food Sufficiency Program, which pledged a generous donation of $500.00 each to the pantries at the Ladies Residence Hall and the Timothy Greaves Residence Hall.
As the evening progressed, Mr. Jad Isidore, newly inaugurated Men's Club President (2023/2024) extended his gratitude to Dean Dominic Merritt, recognizing his tireless efforts in making these initiatives a reality. He also expressed appreciation for the unwavering support from key figures such as Dr. Wilson, Dr. Len Archer, Provost; and Pastor Onesi La Fleur, Vice President of Student Services and Enrollment. Mr. Isidore took a moment to virtually recognize his predecessor, Mr. Delbert Defoe, for his role in igniting the project.
Mr. Defoe, reflecting on the journey of the pantry's creation, humorously quipped, "I am excited that the pantry has finally opened. It has been 'in the works' since 2021 with the ASB of that time. Today, the men of the Timothy Greaves [Residence Hall] can appreciate that their chances of 'passing away' from lack of food and clothing while on dorm are slimmer." He also acknowledged the generous contributions from donors, the unwavering support from the men's Dean, and the dedication of the 2022/2023 ASB Executive.
Pastor La Fleur emphasized the importance of 'Growing, Improving, and Developing,' mentioning an upcoming re-enrollment of dorm students in mid-November, which will further enhance the efficiency of various initiatives. Attendees were then taken on a tour to witness the new facilities being celebrated.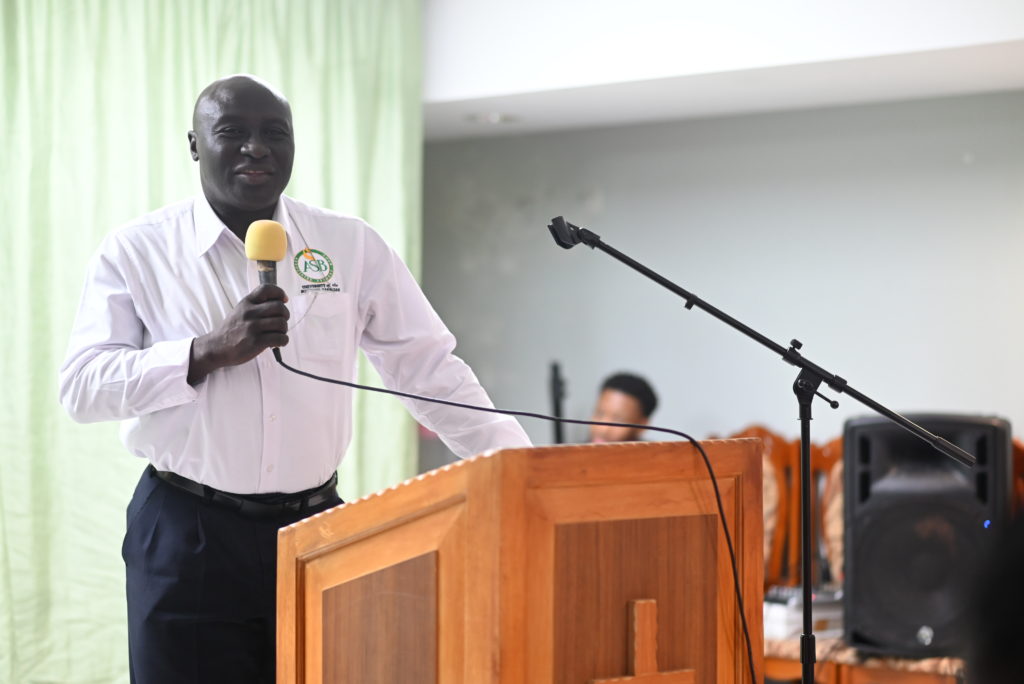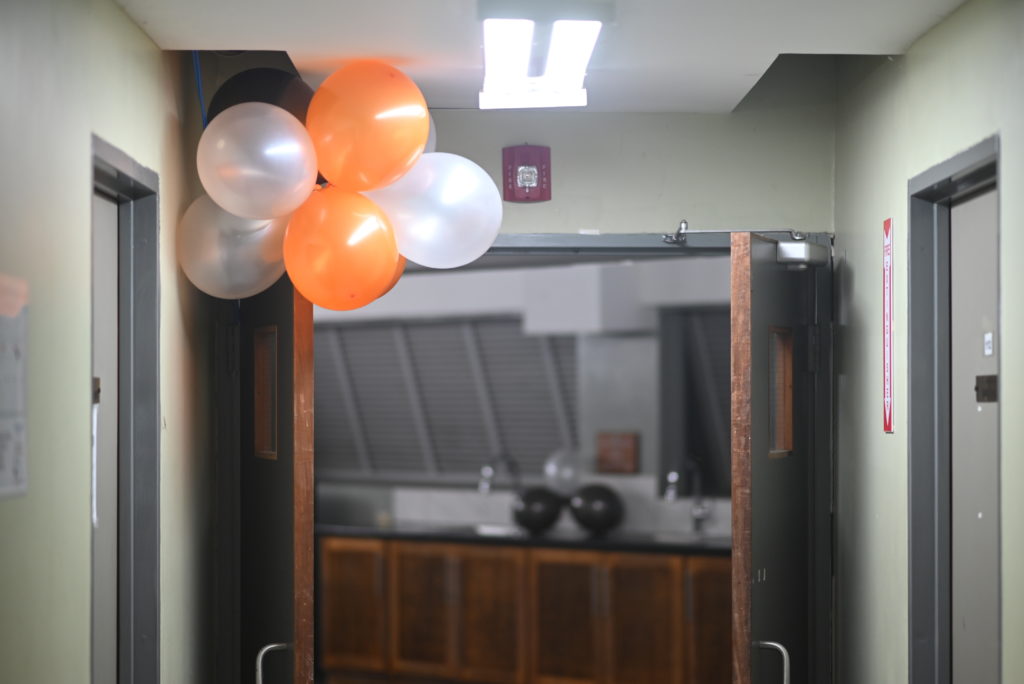 The first stop on the tour was the renovated kitchen, which now boasts two new stoves, two microwaves, a refrigerator, and modernized counter and sinks. During this segment, Mr. Toney spoke about the challenges he and Mr. Defoe faced in securing the funds for this transformation. The tour continued with a pledge by Mr. Juhmaul Belfon, a prayer of dedication by Pastor Terry John, Vice President for Spiritual Development and University Pastor; and an insightful speech by Mr. Kerilius Leslie, who referred to his marriage series, "Outside Looking In," to inspire the students to care for and tend to their new kitchen.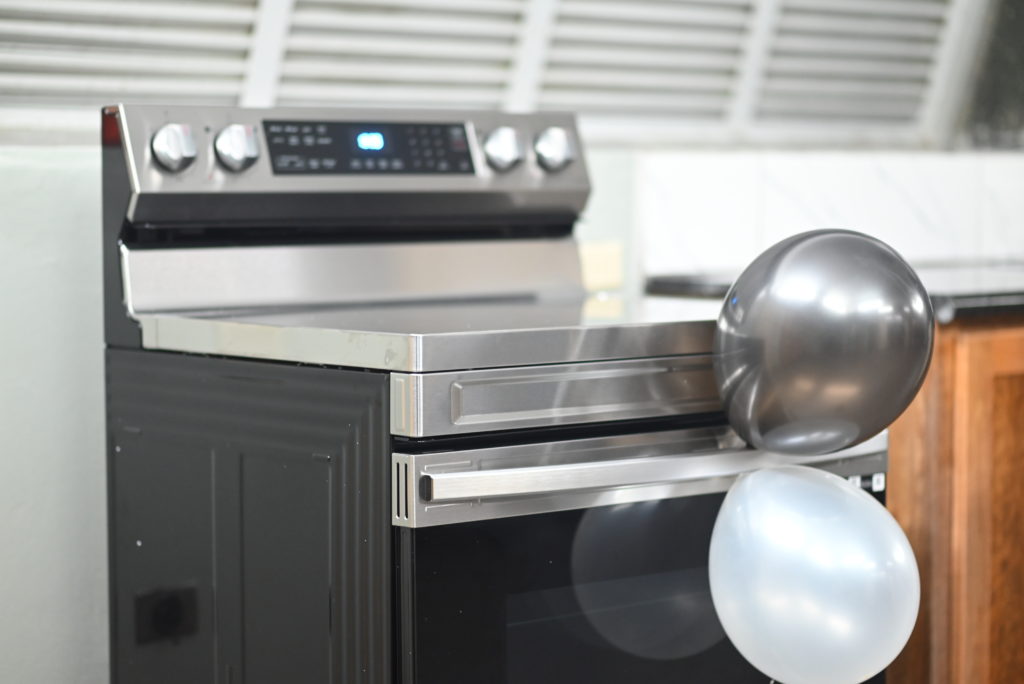 Finally, the tour culminated at the pantry, which was stocked with a wide variety of food items, neatly organized into categories such as dried foods, milk, cereals, macaroni, tuna, veggies, soup, beans, corn, ketchup, snacks, and toiletries, including soaps, detergents, and toothpaste. In addition to food supplies, the pantry also featured a clothing center with shirts, ties, belts, and more.
This initiative has many donors some of which are Diamond Small, Leon Leslie, Durey Arthur, Kerilius Leslie, Donna Headley, Stephen Christopher, Lyndon Antoine, Claudine Allert, Bert Gittens, Pastor Davin Scarborough, Dr. Rosie Ward, Dr. Cynthia Ward & the Golden Girls, Pastor Randy Dixon and his Pastoral Districts of Tunapuna and Tacarigua.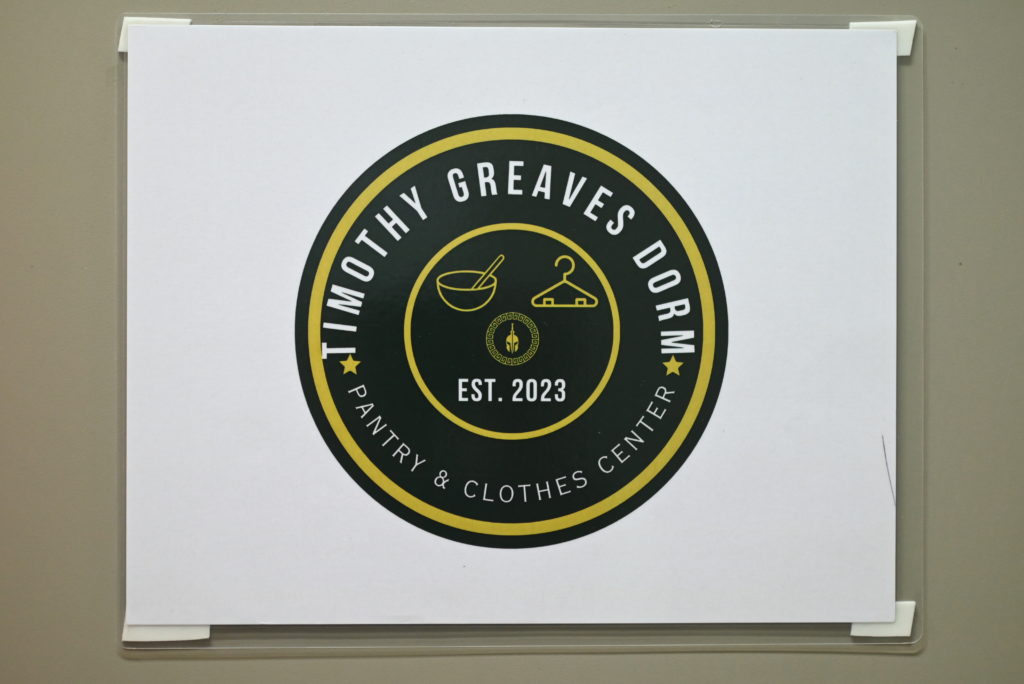 The success of the kitchen and pantry initiatives marks a significant step towards making Timothy Greaves Residence Hall a better place for both current and future residents. The Noble Spartans are overwhelmed by the tremendous support they have received from donors, alumni, faculty, and fellow students, both within and outside the university.
In closing, Mr. Jad Isidore reiterated his gratitude, saying, "We are grateful for the support we have received and eagerly anticipate a promising future for the Noble Spartans of Timothy Greaves Hall." This initiative serves as a beacon of hope, unity, and progress for the University of the Southern Caribbean community, highlighting their dedication to the welfare and well-being of their students.