By Simone Augustus, Corporate Communications Officer
A new era of accessible, cost-effective, and improved healthcare dawned in Maracas Valley on Sunday, September 17, 2023, as the University of the Southern Caribbean (USC) and the Community Hospital of Seventh-day Adventists (TCH) proudly inaugurated the TCH-USC Urgent Care Clinic.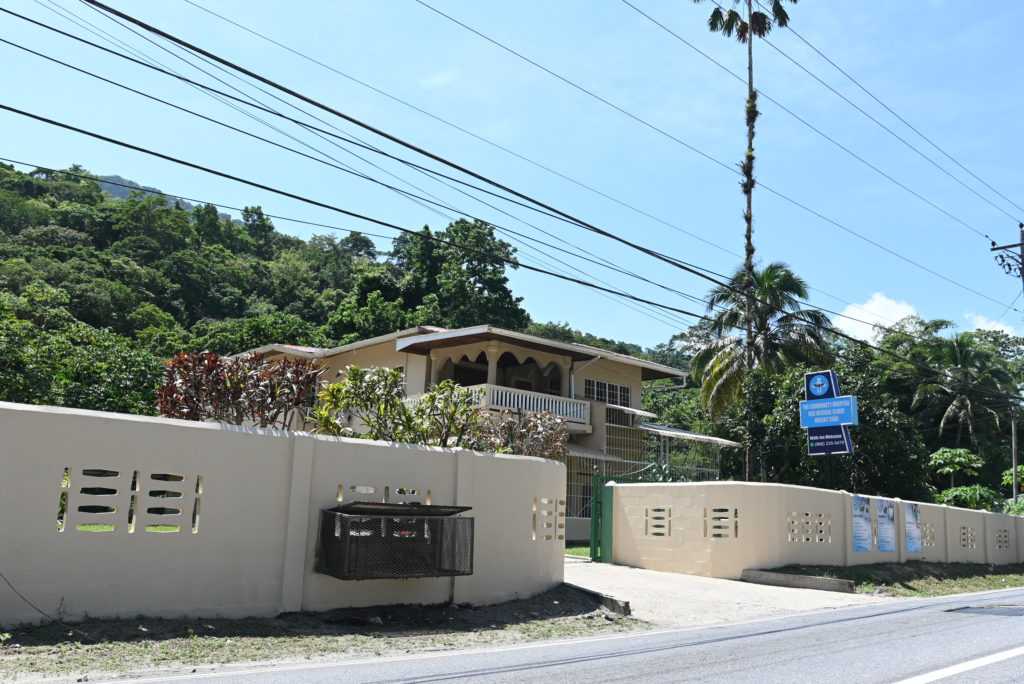 This partnership ushers in a new era of healthcare excellence, making quality medical services accessible to the university community, and more than 3000 residents in Maracas Valley. The collaboration between USC and the Community Hospital of Seventh-day Adventists represents a commitment to providing cost-effective and improved health services in the heart of the university campus. This initiative ensures that students, faculty, staff, and the surrounding community can enhance their overall well-being through access to high-quality healthcare resources and services provided by Doctors and Nurses of the Community Hospital.
The Grand Opening and Health Fair, held at the TCH-USC Urgent Care Clinic directly opposite USC's Main Campus on Royal Road in Maracas Valley, St. Joseph, were attended by a diverse crowd of community members, faculty, staff, and students, all united in their excitement for this transformative healthcare initiative. The event provided an opportunity for all attendees to benefit from a wide range of free healthcare services and resources, emphasizing the importance of proactive health management.
Legacy of Service Commended in Inspirational Address: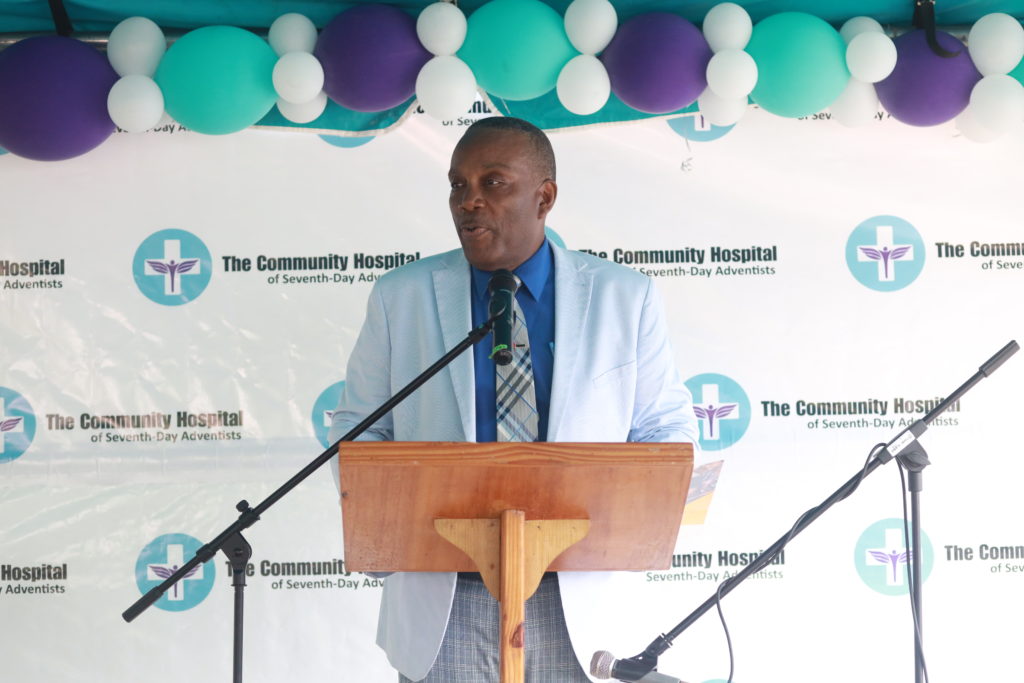 The highlight of the opening ceremony was the feature address delivered by the Honorable Esmond Forde, Member of Parliament for Tunapuna. MP Forde's speech was an inspiring journey through the history and values of the Seventh-day Adventist community and its enduring commitment to healthcare.
In his address, MP Forde reflected on the timeless message of Hebrews 13:8, "Jesus Christ, the same yesterday, today, and forever," emphasizing the unchanging principles that guide the Seventh-day Adventist community's mission, including their medical missionary work. He shared historical anecdotes, such as the arrival of Miss Stella Colvin, a trained nurse from the United States, in Trinidad in 1894 to provide medical care, highlighting the denomination's long-standing legacy of medical outreach.
MP Forde also paid tribute to the Port of Spain Community Hospital, established in 1962, and its significant role in supporting government medical services and relieving the strain on existing hospitals. He noted the historical significance of September 17th in the Seventh-day Adventist community's engagement with medical and community health.
MP Forde celebrated the collaborative effort of USC and the Community Hospital, recognizing the clinic as a bold step that complements the government's healthcare services
Highlights of the Health Fair included: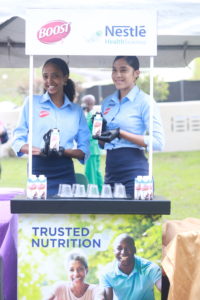 Vision Screenings: Attendees availed themselves of comprehensive vision screenings, promoting early detection of eye-related issues.
Doctor's Consultations: Highly qualified medical practitioners offered individual consultations, addressing a variety of health concerns and providing expert guidance.
Blood Pressure Testing: Free blood pressure testing allowed individuals to monitor and maintain cardiovascular health.
Blood Sugar Testing: Complimentary blood sugar testing aimed to empower attendees to manage and prevent diabetes through early detection and education.
Nutrition Consultations: Nutrition experts were on hand to provide valuable insights into maintaining a balanced diet and its profound impact on overall health.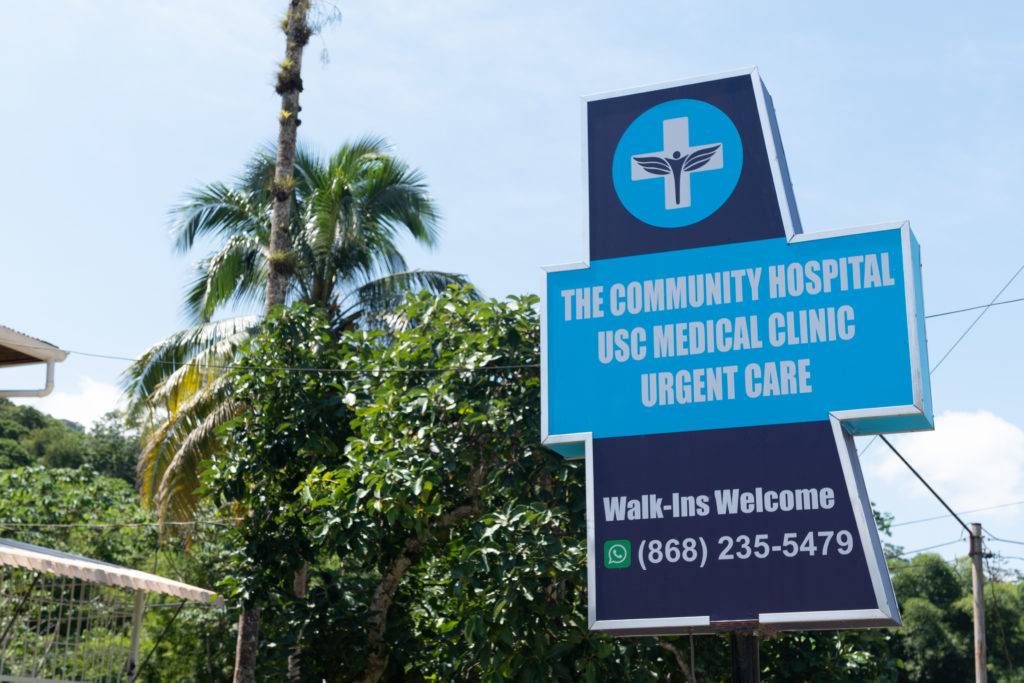 The event was a celebration of community, wellness, and collaboration, bringing together families, friends, and colleagues for a day of learning and proactive health measures. The TCH-USC Urgent Care Clinic embodies the shared values of education, community engagement, and holistic well-being.
As it opens its doors to the public, the clinic invites everyone to embark on a journey toward a healthier, happier life. This collaborative effort between USC and the Community Hospital of Seventh-day Adventists represents a beacon of healthcare excellence in the heart of Maracas Valley.