By Simone Augustus, Corporate Communications Officer
UWI's annual Conference of the Economic Debate (COTE) addresses important economic concerns confronting Trinidad and Tobago and the wider Caribbean in light of the current global context.
The 2022 COTE debate saw the University of the Southern Caribbean represented by Mr. Gershom Byng, Ms. Nyla Nyack and Ms. Chelsea Austin, students of USC's School of Business & Entrepreneurship (SOBE).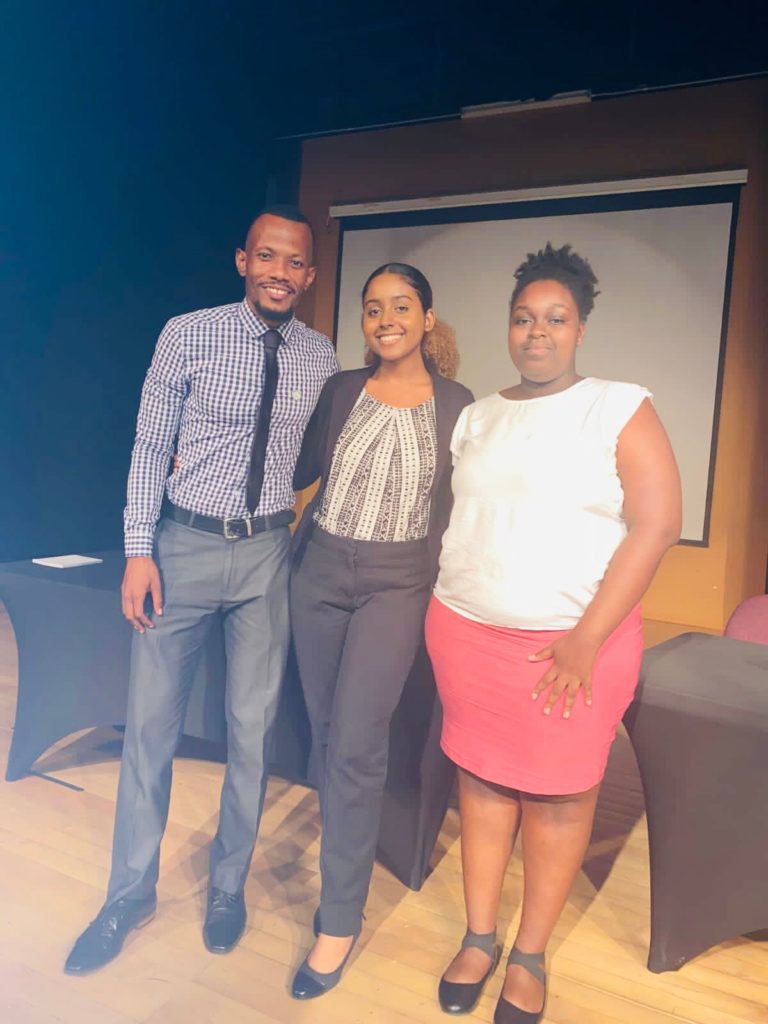 In a stunning display of USCian excellence, the team defeated UWI Roytec in the preliminary round and UWI St. Augustine in the finals to claim the title of the Conference of Economy Debate winners.
Team leader Mr. Byng expressed his excitement about this well deserved reward as a final year student. He also expresses his heartfelt gratitude to the School of Business and Entrepreneurship faculty Dr. Stephen Pilgrim, Mr. Winchester and Ms. Esther Cedeno.