By: Hayden McKenna and Shelley Lyons
The University of the Southern Caribbean deeply mourns the passing of a stalwart supporter of our institution, who in her adult life and fruitful career, was exemplary and consistent in her unalloyed dedication to the cause of Christian education, holistic living, service to others, the love of family and the enabling of righteousness.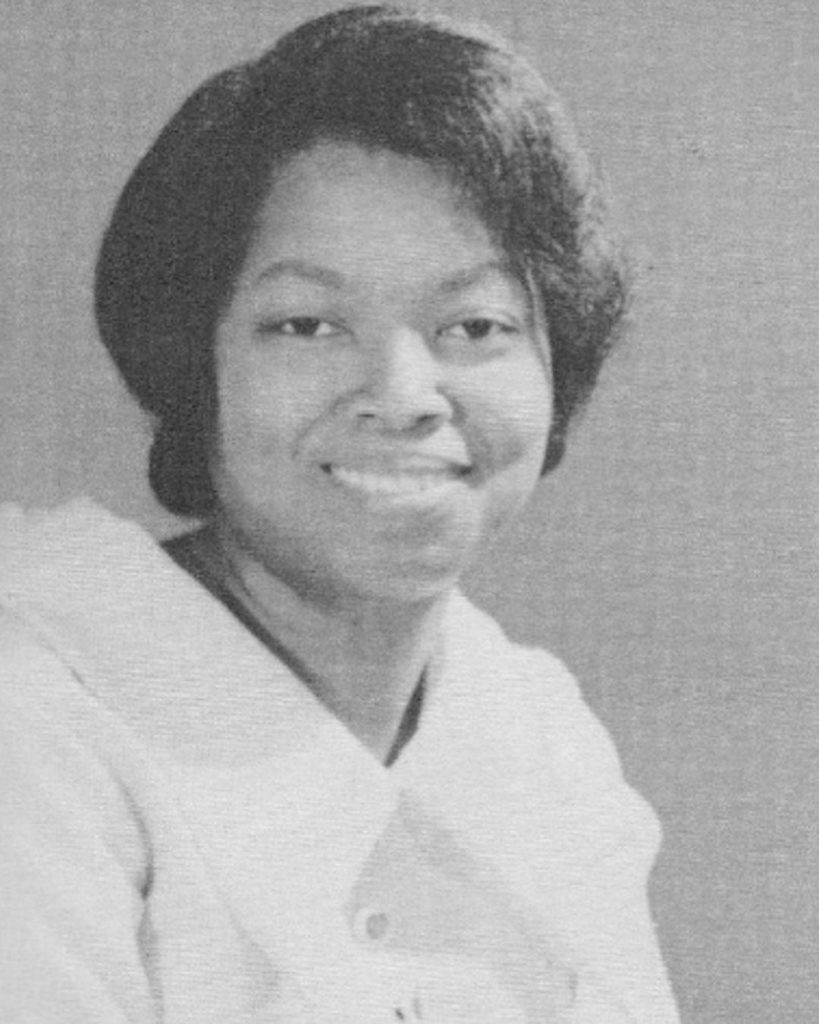 Shirley Ann Martinborough was born to Maisey and Gordon Martinborough Snr. in the colony of British Guiana (now the Co-operative Republic of Guyana) on Tuesday, 4th July, 1939.
In 1959, Shirley travelled to Trinidad and Tobago with her brother Gordon Jnr. and her fiancé Roy Israel McGarrell, to study on the campus of Caribbean Union College. This campus was chosen by the indisputable hand of providence to be the storage, which in the fullness of time, would receive the largest deposits of her future professional contributions. At Caribbean Union College, she completed an Associate of Arts Degree in Secretarial Science in 1961.
She returned to British Guiana in 1961 and served as an office secretary at the Guyana Mission of SDA in Georgetown from 1961 to 1963.
On Monday, 25th June, 1962 she married her beloved Roy. This happy union would produce children, Andre (deceased) Fern and Faith-Ann.
From 1963 until 1969, she served as an elementary school teacher at Wismar, Upper Demerara River, and at New Amsterdam, Berbice. Guyana's national independence in May of 1966 met her as an open-handed patriot serving her country in this noble vocation. 
With the introduction of the Bachelor of Theology degree at Caribbean Union College, Shirley's husband Roy Israel McGarrell enrolled in the first cohort of the programme. Shirley accompanied him to CUC and was asked to serve as the college's Dean of Women from 1970 to 1972.
The McGarrells returned to the Co-operative Republic of Guyana in 1970 and Shirley McGarrell returned to her former position as an office secretary at the Guyana Mission of Seventh-day Adventists. With the elevation of Pastor Roy McGarrell to the presidency of the Guyana Conference in 1976, Mrs. Shirley McGarrell carried her elegance, grace, and preparedness to the role of first lady and shepherdess of what was then the newest conference in the Caribbean Union, setting the bar very high for all of her successors.
In 1980, amidst a period of great theological turmoil in the global Adventist Church, the McGarrells left Guyana to further their education at Andrews University in Berrien Springs Michigan, USA. There, Shirley completed a Baccalaureate and Master of Arts degree in English, in 1983 and 1985 respectively. On this sojourn at Andrews University, she also had opportunities to use and develop her professional skills. She was privileged to serve in secretarial, tutorial and instructional roles.
In 1988, Mrs. McGarrell returned to Caribbean Union College, where she served as Chairperson of the English Department from 1988 to 1994, Dean of the Faculty of Humanities and Social Sciences from 1995 to 1998, Vice President for Academic Administration from 1998 to 2001, Interim President from January 2002 to December 2002, Vice President for Academic Administration from 2003 to 2005 (during which time Caribbean Union College began its transition to university status), and finally as Vice President for General Administration from 2005 until her retirement in 2011. While ascending a creditable flight of accomplishments at CUC/USC, Mrs. McGarrell successfully completed a Doctor of Philosophy Degree in Curriculum & Instruction, with an Advanced Cognate in English, in 2000.
Dr. McGarrell's achievements as a faculty member and administrator at CUC/USC are nothing short of inspiring. They include:
Establishing Alpha Mu Gamma, the first international chapter of Sigma Tau Delta (the English Honor Society), which she initiated and launched on the island of Trinidad and Tobago.
Founding the first Writing Center on the campus of Caribbean Union College.
Being the first woman to serve as Dean, Vice President for Academic Administration, Vice President for General Administration, and (Interim) President.
Ushering in the early stages of the transition from CUC to USC, during her interim Presidency.
Setting up various committees to continue the efforts towards the transition of CUC from college to university.
Chairing the committee that created the present USC School Song and making a significant contribution to the lyrics.
Teaching: Freshman Composition, Foundations of Curriculum Studies, Linguistics, Literature of the English Bible, Milton, Research Methods, and Thesis Preparation courses and more.
Serving on and participating in numerous academic committees, accreditation site visits, and boards.
Developing several short-term projects and successfully completing the refurbishing of the previous auditorium, extending the facilities of the Music room and the Theology Department, and constructing a new Physics laboratory.
Constituting the Land Committee which developed the proposed layouts for land use and new dormitories on the campus.
Recognizing the need to make CUC relevant with regard to new teaching, ensuring a new website was developed, with improved Internet access.
For these accomplishments and much more, Dr. Shirley McGarrell has received recognition for outstanding service, which include:
Being named in Andrews University's 100 Women of the Century in 2002.
Having the USC campus wide Future Leaders' Debate Competition being named in her honour, in 2014 and,
A Lifetime Achievement Award from the University of the Southern Caribbean on the occasion of its 94th anniversary in 2021.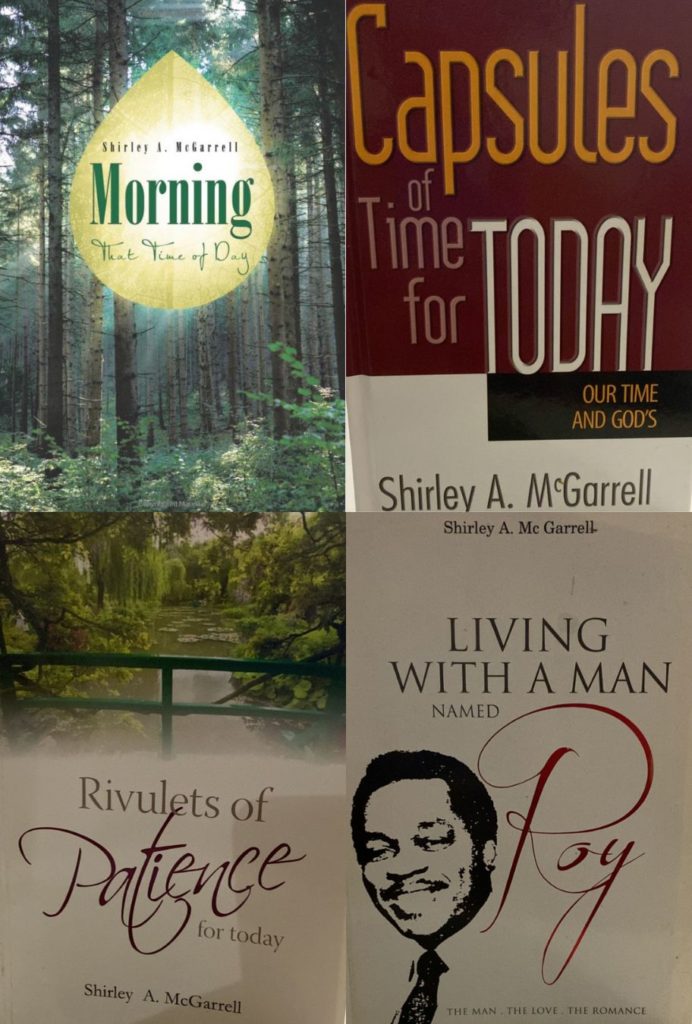 As a prolific writer, Dr. Shirley McGarrell has authored eight books in the scholarly, devotional, literary and experiential genres including Mouthfuls of Joy for Today, Rivulets of Patience for Today, Capsules of Time for Today, Debate on the Teaching of Literature: A Caribbean Viewpoint, and Awesome God—Little Miss Dolly. Her ruminations also appear in magazines and journals such as the Journal of Adventist Education, Tertiary Thoughts, Christ in the Classroom, and Shepherdess International. Perhaps her greatest labour of love as a writer was her 2010 publication sympathetically titled Living With A Man Named Roy: A Legacy of Love.
Dr. McGarrell was an extraordinary and compassionate teacher and life-model to her students and a standard-bearer to her colleagues. Her interactions with all inevitably left an ineradicable mark. But, to her students, especially her female students, she exemplified refinement and style, always dainty, but detailed and determined. As a lecturer, there was always a spiritual lesson in every class she taught, which has inspired many of her own students, now teachers, to craft their lessons similarly. One student, who is now a faculty member here at USC credits Dr. McGarrell with launching her teaching career and also distinctly remembers Dr. McGarrell asking her to share with her the one wedding present she, the student, really wanted, but did not receive. Of course, Dr. McGarrell bought that wedding gift for her then appreciative student.
Some students, now faculty members here at USC recall she always used green ink to mark their papers, for reasons which they can still only speculate. One of her students tells of a time when, during a lengthy three hour Humanities exam, she stopped the students, sent them to the cafeteria to have dinner, and then allowed them to return to complete their examination. Many of those students were struggling financially and have never forgotten that random act of kindness.
One evening, years ago, the lights went out on campus, just as class was about to start. Students were naturally eager for class to be dismissed. In those days, there was no back-up generator. Dr. Mac, as she was fondly called, told her students to hold on. She went to her office, retrieved a candle, brought it back to class, lit it and taught her class, much to her students' surprise and amusement.
At other times Dr. Mac would take small groups of students to her home, to have class. Her infectious laughter sometimes surprised her students. And, students recount that she would always pray with them, whenever they visited her office. It was also the stubborn habit of Dr. Mac to end meetings of faculty and staff with everyone holding hands and singing "Bind Us Together" before the closing prayer. For colleagues and students, she modeled Christianity, with finesse, sprinkled with grace and humour. Her academic and administrative prowess, years of committed service, fidelity to duty and exemplary service will never be forgotten.
The USC board of trustees, administrators, faculty members, staff, students and alumni of the join in the celebration of the life and work of the late Dr. Shirley Ann McGarrell.
We express our heartfelt condolences to her husband Dr. Roy Israel McGarrell; their children, Fern Hudson and Faith Ann McGarrell; their son-in-law, Carl Hudson; their daughter-in-law, Grace McGarrell; grandchildren, Safiya Hudson, Stephen Hudson, Marcello McGarrell and Gabrielle McGarrell; her sister Mrs. Dolly Teixeira and brother-in-law Mr. Clement Teixeira, her sister-in-law Mrs. Waveney Martinborough and a host of cousins, nephews and nieces, personal and family friends.
"And I heard a voice from heaven saying unto me, Write, Blessed arethe dead which die in the Lord from henceforth: Yea, saith the Spirit, that they may rest from their labours; and their works do follow them." Revelation 14:13.