Authored By: Mrs. Rachel Sealy, University Chaplain
USC student Blitz is one of the anticipated event on the school's calendar. It is the time where students with a heart for service and mission get involved in conducting the Sabbath's Day service and other evangelistic meetings at local churches throughout Trinidad. It is also used as an opportunity for promoting the academic programs of the University.
This year, under the theme, CONTACT TO IMPACT, over sixty students filled with USCIAN pride carried the gospel of Jesus Christ to the Debe, La Romaine & the South Orapouche SDA Church in the south of Trinidad. This is phase I of Blitz 2023.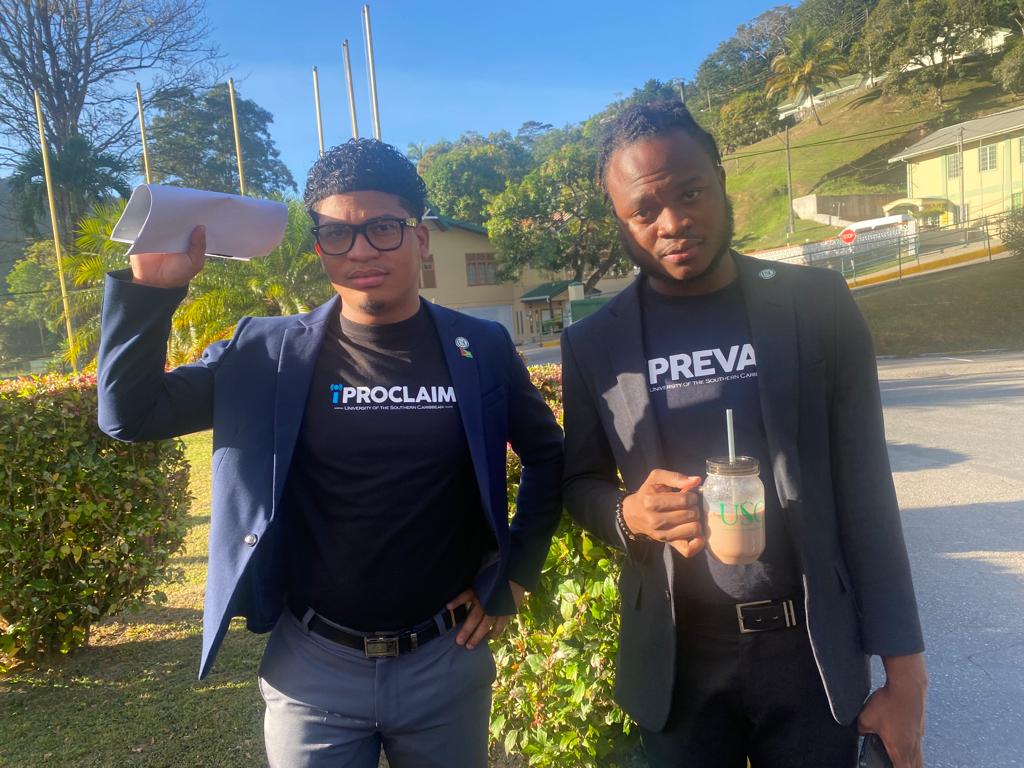 This initiative, under the Office of Spiritual Development and in collaboration with the AY Society of the Caring University Church, harnessed and organized the six ministries under the Iconnect Ministry for impact. This is the first time that Blitz is being executed through the iConnect Ministry brand, which was developed four years ago by the Office of Spiritual Development as a vehicle for spiritual growth and engagement of students and faculty.
Branded with their individual iConnect T-Shirts, iPray, iPraise, iProvide, iPrevail, iProclaim, and iPreach, students led out in the various aspects of the church's programming from the Sabbath School service, the Divine or mid-day Service and the AY Service. The members and visitors were blessed by the presence of the students. One church member even requested to join the iPraise ministry! His Luv Choir was also featured.
President Dr. Colwick Wilson also joined in the day's activities bringing greetings and promoting the University. As the busses departed at the end of the day, they carried students back to campus who were filled with joy and thanksgiving to their God for the wonderful opportunity to make contact with the South Churches and to make an impact for His Kingdom.