By Simone Augustus, Corporate Communications Officer
Launched in 2006, Portraits of Excellence was an integral part of the USC student life experience. USCians eagerly anticipated the annual opportunity to vie for selection as delegates, support a friend who was selected, cheer for one's territorial club on the night of the gala, or just enjoy the cultural mixes that ensued from the build up to the initiative.
Spanning seven (7) months, Portraits of Excellence embodies USC's mission of transforming, "…ordinary people into extraordinary servants of God to humanity through a holistic tertiary educational experience." It combines the intellectual, social, physical and spiritual aspects of learning and thereby provides an avenue for both the participants, and the wider student body to be exposed to transforming life experiences that will prove beneficial to their holistic growth, and personal and professional development.
USC is proud to re-introduce: Portraits of Excellence – Student Scholarship Awards and Gala 2023!
Delegates are selected to represent their various territories through showcasing their skills, talents and abilities in various presentations reflecting academic rigour and depth of analysis.
Portraits of Excellence will comprise of a series of smaller events that will be assessed and recorded. The final Gala will culminate the event, during which the scores from the delegates' pre-gala presentations, and the presentations during the Gala will be tabulated toward the granting of Scholarship Awards to outstanding participants. Delegates with the most outstanding performances overall will receive the designated title: Mr. & Ms. USC, and will serve as USC ambassadors for a period of one (1) year.
The theme "Rethinking Education: Reframing Realities, Reshaping Opportunities" emphasizes the United Nations' Sustainable Development Goal of Quality Education. Portraits of Excellence is a transformative educational activity that incorporates the intellectual, social, physical, and spiritual dimensions of learning.
We are proud to introduce to you, our 2023 Portrait of Excellence Delegates!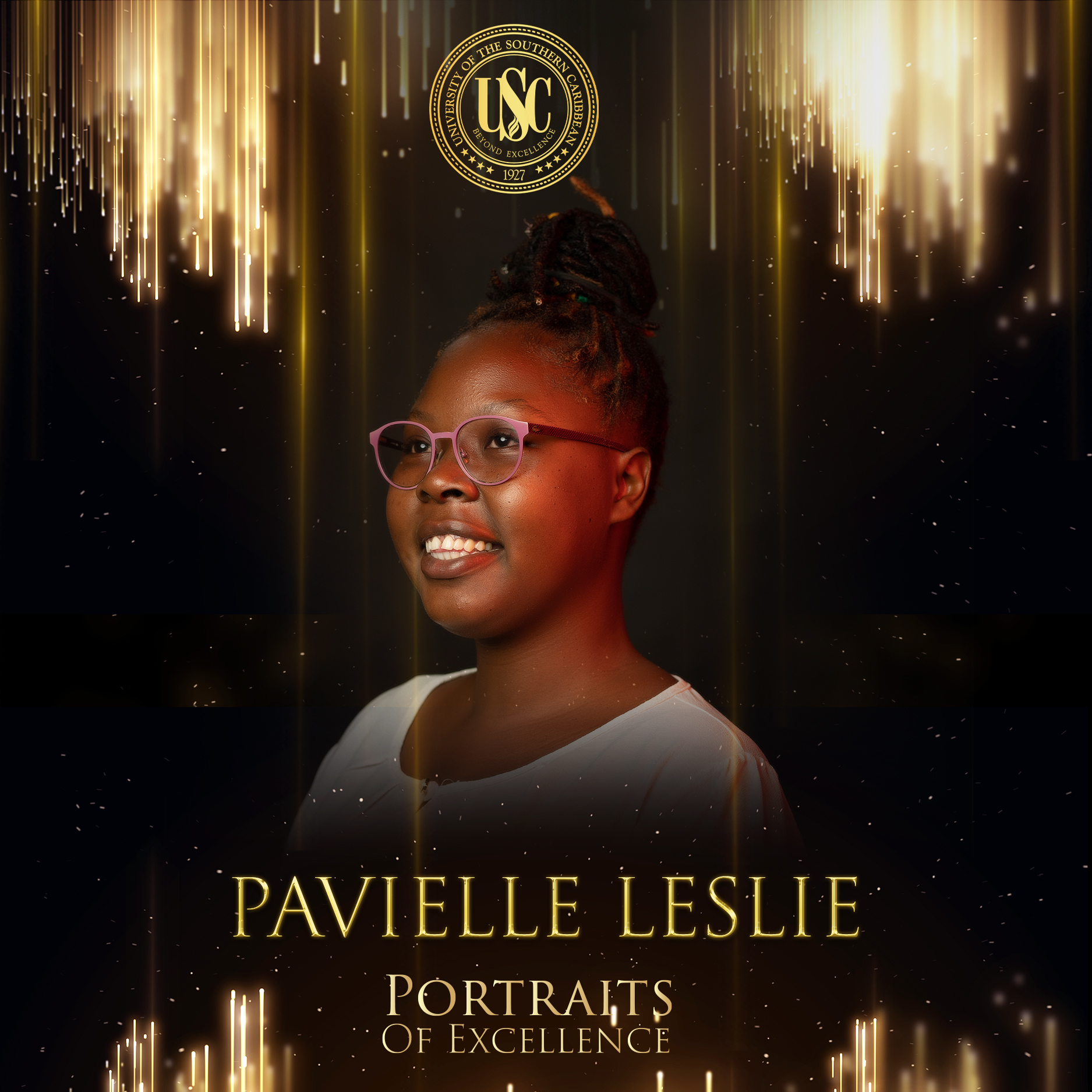 Visit usc.edu.tt/poe to learn more about Portraits of Excellence and our 2023 delegates.