Contributed By: Le-Roy Pierre, Director, Sport & Physical Education Department (SPED)
Cricket, lovely cricket! It was a great match.
Captain Coppin won the toss and put Maracas Cricketing Legends in to bat. They had a poor start to their innings as the President's XI bowlers maintained a steady line and length with wickets falling at regular intervals. At the end of the allotted seven overs, the Legends were able to muster a competitive total of 56 runs for the loss of 4 wickets giving the President's XI 57 to win.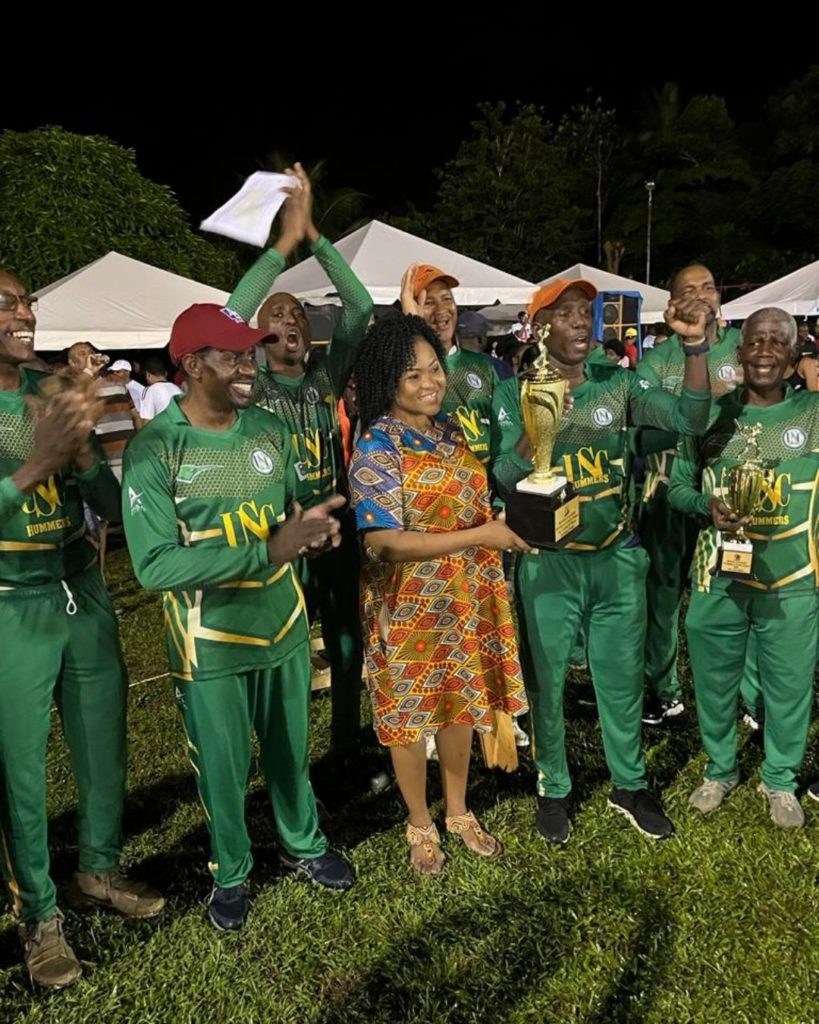 In comes the President's XI and in just the second over lost their first wicket. However, sensible barring from Robert Solomon who made 28 not out steady the batting. As the President's XI got closer to the score of wickets began to fall including that of the President who was run out forcing a run.
At the end of the 7 overs scores were tied at 56 forcing a super over. The President's XI had the first go at the crease with captain Coppin and Victor Timothy taking the crease. To the dismay of Maracas Legends, Captain Coppin sent the first two deliveries for mighty sixes followed up by a single. In the 4th ball Timothy was out for a duck. Carl Solomon came in and made a single leaving the Legends a competitive score of 15 runs to win.
The over was entrusted to the elder of the Solomon's brothers – Carl. He did not disappoint. He restricted the scoring effort of the legends to two runs for the loss two wickets. The Legends conceded defeat. President's XI over 50 cricket team taking home the challenge trophy with the man of the match trophy going to Carl Solomon.
Both trophies were donated by Dr. Colwick M. Wilson.