Authored By: Hayden McKenna, University Writer
It is with apposite sadness that the administration, faculty and staff, students and alumni of the University of the Southern Caribbean join in the community of the bereaved occasioned by the recent passing of two truly outstanding former members of faculty in the persons of Ms. Bernice Eileen James and Dr. Ernest Wright. Their immaculate service records as faculty are but impressive understatements of the enriching value they added to the lives of their colleagues, students and neighbours as friends, mentors, motivators, disciplinarians and models of professional and Christian excellence. We extend our deepest condolences to the surviving siblings of Ms. James: Roland, Kathleen and Dr. Hollis James and to her many other relatives and close friends. Our sympathies are also with Mrs. Nora Margery Wright, Dr. Wright's spouse of 47 years their daughters Manda and Michelle, and their circle of relatives and friends.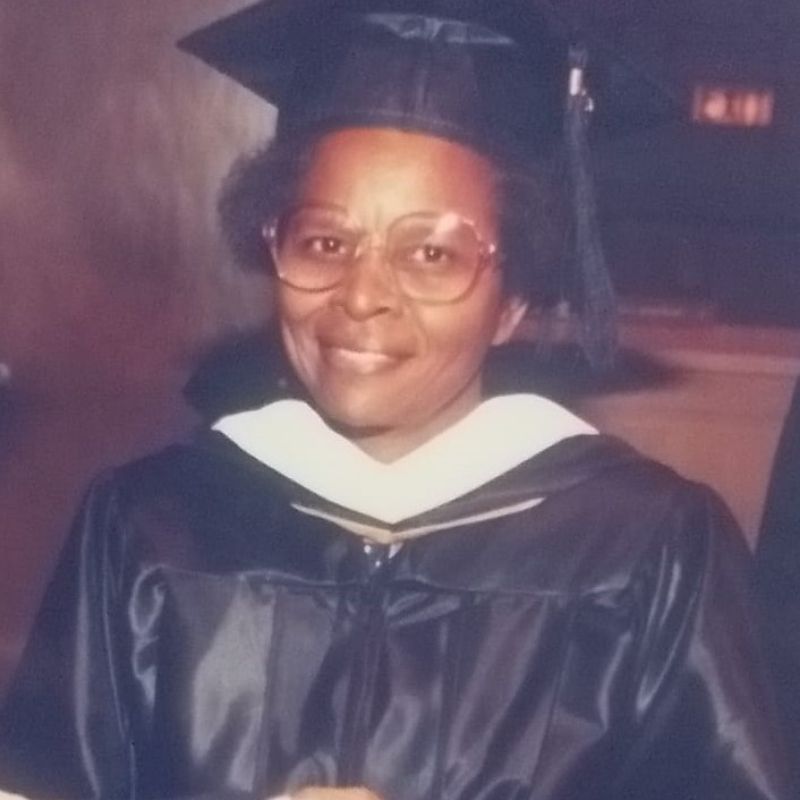 Born in south Trinidad on April 06, 1941, young Bernice James entered denominational service as a teacher with the South Caribbean Conference of Seventh-day Adventists in 1960. This was the beginning of s long, fruitful and influential tour of duty as an educator that clutched years from five decades. Ms. James taught at the Southern Academy of Seventh-day Adventists and at both the secondary and tertiary divisions of Caribbean Union College (CUC) now the University of the Southern Caribbean (USC). She also briefly served as Dean of Women at CUC in the final four months of 1980. Perhaps most prominently, Ms. James is remembered as an inspiring teacher of English Language, Literatures in English and Sociology.
Ms. James was a graduate of the University of the West Indies, St. Augustine Campus who also pursued post-graduate studies at Andrews University in what she found to be the unbearable weather of Berrien Springs, Michigan in the USA.
According to retired teacher, Mrs. Dawn Smith, who Ms. James taught and mentored both at secondary school and at CUC/USC "Miss James (nicknamed BJ) was my big Sister. She was what she wanted her students to be. She had command over any topic… She engaged her students in conversations about life… She was a teacher inside and outside of the classroom." In reflecting on the life led by Ms. James, Mr. Ian Green, her former colleague at CUC/USC remembers her as a person of "impeccable integrity with good Christian values…a role model".
Also among the many CUC/USC alumni, gratified to have received by the positive influence of Ms. Bernice James is Pastor Easton Marks, the current Director of Sabbath School Ministries in the Northeastern Conference of Seventh-day Adventists in the USA. According to Pastor Marks, Bernice James was:
a great model of what I call middle of the road spirituality. I remember her one of the smartest, friendliest, and at the same time, predictably candid persons I interacted with at Caribbean Union College. If you over-pitched a ball to Ms. James, to use a cricketing analogy, it was going to the boundary. Complementing that was her unchanged countenance. You never sensed that she was celebrating her shot. She would be quite professional and wait for the next bad delivery. I really admired that about her. As a teacher, she was always prepared for her class. She encouraged students who were struggling academically, financially, and otherwise. She was that older sister you had on campus… I will be forever grateful she was a part of the village that raised me.
Ms. Bernice James was called to rest April 24, 2022.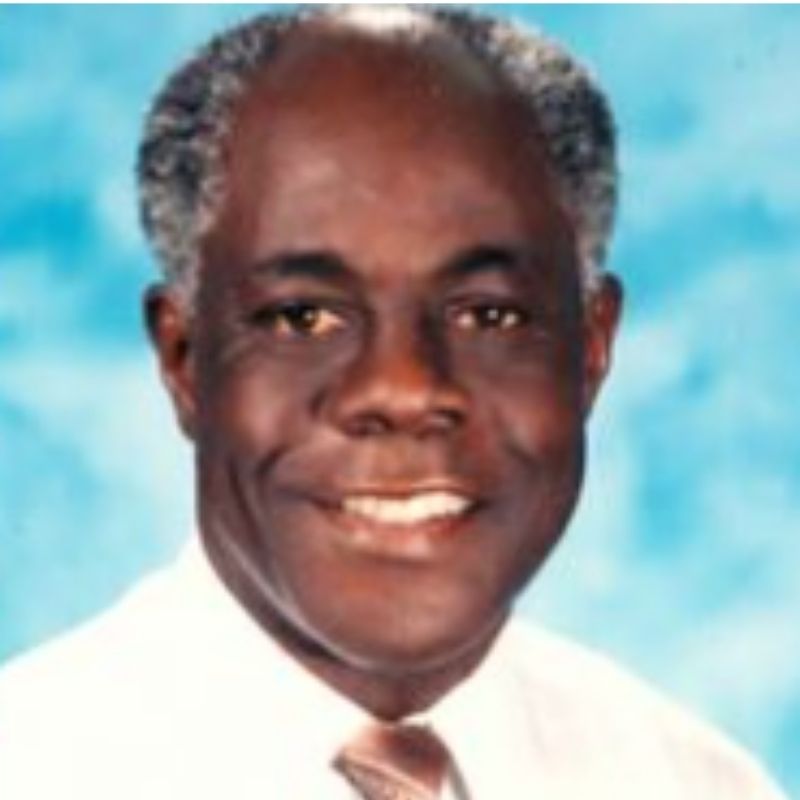 Dr. Ernest Wright was born in the village of Moriah on the island of Tobago on December 17, 1936. In 1955, as a student of the Harmon School of Seventh-day Adventist, he attained the enviable academic distinction of Grade I at the external Senior Cambridge Examinations. He then studied at Caribbean Union College to qualify for entry into pastoral ministry and there attained 14th Grade certification in Theology in 1963. He later completed a Bachelor of Theology Degree at Columbia Union College (now Washington Adventist University) in 1968. Ernest Wright served the Adventist Church as a ministerial intern and licensed minister and in his pastoral career, was privileged to be one of the 63 ministerial workers who labored for the baptism of a record 812 souls in the 11-week evangelistic campaign – the so called "Trinidad Triumph" -conducted by African American evangelist E.E. Cleveland in Port of Spain, Trinidad in 1966.
Ernest Wright would again yield to his academic passions earning a Master of Arts and a Doctor of Philosophy in History from Howard University in Washington D.C. USA in 1972 and 1976 respectively. Following a stint as Teacher and Head of the History Department at Antillian College (now Antillian Adventist University) in Mayagüez, Puerto Rico, Dr. Wright returned to his alma mater, Caribbean Union College in July of 1980 as a teacher. Here he played an invaluable role in the development of the Bachelor of History programme and became Head of the History Department in 1983.
As a member of faculty at Caribbean Union College and Head of the History Department, Dr. Wright consistently carried a no-nonsense professional bearing. It is perhaps this idiosyncrasy combined with his association with history that earned him the austere nickname 'El Draco'. This seriousness was also inspiring. CUC/USC alumnus and former principal and retired supervisor of schools, Mr. Aaron Smith, in reflecting on Dr. Wright says that "his objective for excellence inspired me. He stimulated his students to excellence and to become something… He was well acquainted with his content… He was generally very outstanding in his presentations."
Another alumnus Mrs. Dawn Smith remembers Dr. Wright particularly for the rich way in which he included on-spot investigation in his instructional method. He organized local and foreign field trips for his students. Mrs. Smith particularly recalls two foreign trips, one to North America and another to at least seven countries of Europe. For these ambitious outings History Department became the "envy of the school" according to Mrs. Smith.
In 1988 Dr. Wright accepted a call to serve in the North Caribbean Conference of Seventh-day Adventists, which brought to an end his impactful sojourn at CUC/USC.
Dr. Wright was called to rest on April 30, 2022.