Authored by: Mr. Hayden McKenna, University Writer/Editor
With the public health measures to mitigate the spread of COVID 19 being relaxed by many national governments and with the nascent signs that the pandemic might be headed to epidemiological remission, the leadership of the USC has begun to prepare for what undoubtedly will be a thoughtful, well-sequenced reboot of the in-person university. Cognizant that a successful reboot requires more, much more than an artless regression to pre-pandemic transactions, the President's Cabinet participated in a special two-day leadership retreat on March 02 and 03, 2022. The retreat was held at La Soledad Estate, deep in the Maracas Valley. The theme of the retreat was "Policies, Processes and OUTCOMES: An Executive Mind-set". USC President Dr. Colwick Wilson explained, that the major idea behind the retreat, was for university leadership to get a clear sense of the university's existing policy framework, to try to map out processes with measurable outcomes that would be pursued with a mind-set oriented to execution and results.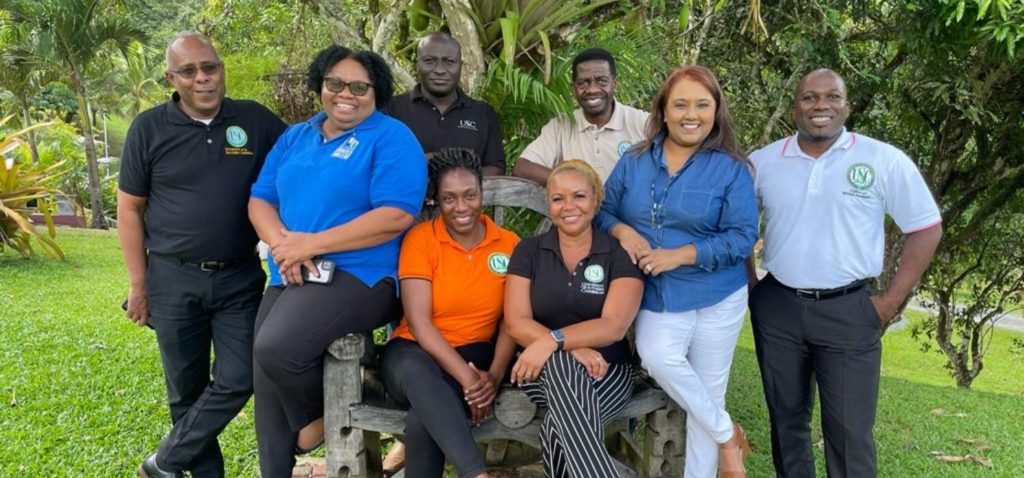 The impressive battery of presenters, included professionals, carefully drawn from the global Adventist higher education and health sectors, the Caribbean regional tertiary education sector and corporate Trinidad and Tobago. The six featured presenters and their presentations in the order they appeared were as follows:
Dr. John McVay, President
Walla Walla University, USA
Presentation title: "The Executive Mind-set in Times of Stress."
---
Dr. Prudence Pollard, Vice-President
Quality Assurance, Research, and Faculty Development, Oakwood University, USA
Presentation title: "Executive Mind-set: View of Self & Others."
---
Dr. Haldane Davies
Vice President for Business Development and Innovation
University of the Virgin Islands, St. Thomas Campus
Presentation title: "Executive Mind-set: Framing the Effective President's Cabinet."
---
Mrs. Shirley Lake-King
Vice President of Administration and Finance
University of the Virgin Islands
Presentation title: "Collaborating as Essential Partners."
---
Mr. Conrad Enill
Chairman
The National Gas Company of Trinidad and Tobago
Presentation title: "Disruption –The New Normal."
---
Mr. Carlyle Walton
President
Adventist Health Policy Association
Presentation title: "So you want to be a Leader!"
---
The devotional speaker for both days was Dr. Roy Adams, the Grenadian born alumnus of Caribbean Union College (now the USC), who has given decades of distinguished service to the global Adventist Church in the roles of pastor, theologian, scholar, columnist, associate editor, author and administrator.
These dynamic presentations were punctuated by opportunities for sharing, reflection, team building, case study analysis and strategy refinement. The university's executive leadership also benefitted from affirmations from the President of the Caribbean Union Conference and Chairman of the USC Board of Trustees, Dr. Kern Tobias and from the President of the South Caribbean Conference of Seventh-day Adventists, Pastor Leslie Moses, who both made cameos as special guests.
Commenting on what was accomplished at the retreat, President Wilson said that it was "an inspirational and informative time for the executive team. We were challenged and encouraged to consider the merits of adopting a high level of functioning via the executive mind-set. It was a time of refreshing, a time of renewal, a time that allowed us to cast a vision that will lead us into our centennial celebration."