By Simone Augustus, Corporate Communications Officer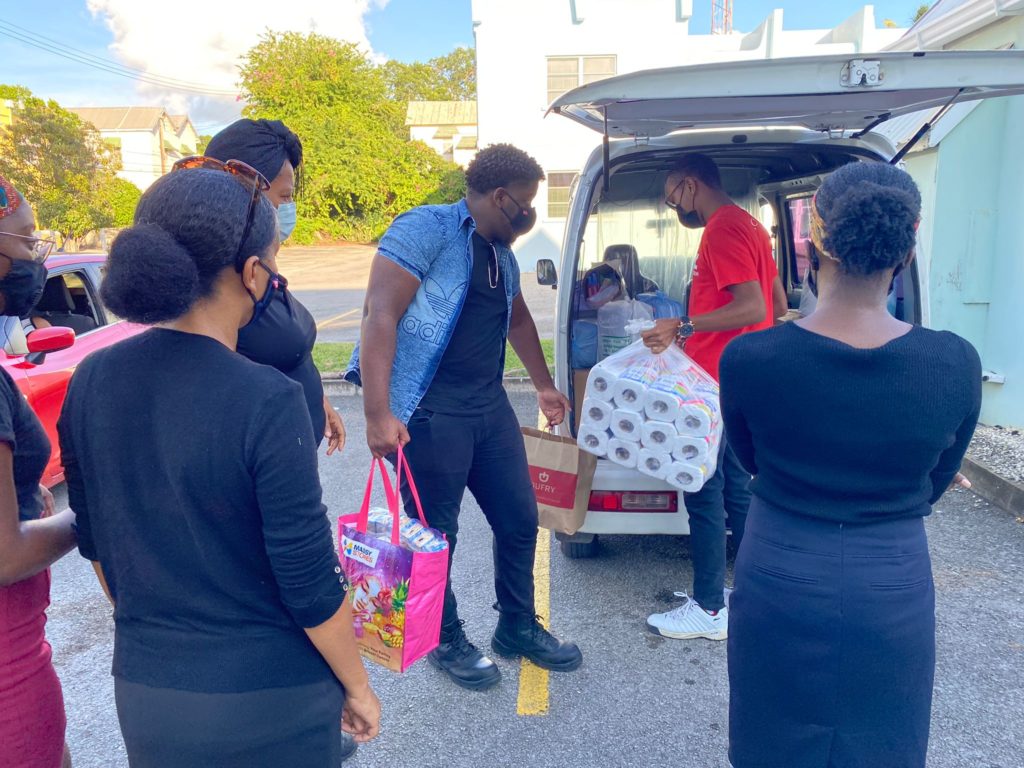 In spite of Covid-19 restrictions and all that the pandemic represents, On October 30th 2021, students from the USC Barbados Campus, iProvide Ministries, courageously travelled to four nursing homes across Barbados with a food and toiletry drive.
This iProvide Ministry was established on Barbados Campus in August 2021 and mirrors the same ministry executed on the Main Campus. iProvide Ministries is part of six ministries established by the Office of Spiritual Development in 2019 under the larger umbrella of iConnect Ministries. These ministries are intended to engage both student and faculty in using their gifts and talents towards the expansion of God's Kingdom and forms part of the spiritual nurturing program of this office. The goal is to have these ministries duplicated on all our campuses and wherever our students are located.
Kahlan Roach, leader of Barbados Campus iProvide Ministries, on reporting on the project, stated, "We did this project because we wanted to make a change and a difference…, and this was the perfect opportunity to show appreciation to all our seniors. Those who have sacrificed so much for their family and those who may feel underappreciated."
"Our goal is to use our resources for projects that bring about socio-economic change as well as spiritual change. The members of my team are Adriel Hoyte, Sophia Price, Laurena Jacob and Marissa Waldron. Our Campus Coordinator, Mrs. Shernelle Fullerton, also assists our team for various projects".
This project was not only a blessing to the seniors and staff of the homes visited, but iProvide leader, Kahlan, confessed that "it made my team and I very happy also; we were blessed to be a blessing to them."
Upcoming projects for iProvide, Barbados Campus includes a toy Drive for four different Children's Homes on the island. This project will also include the iPraise and iPray ministries.