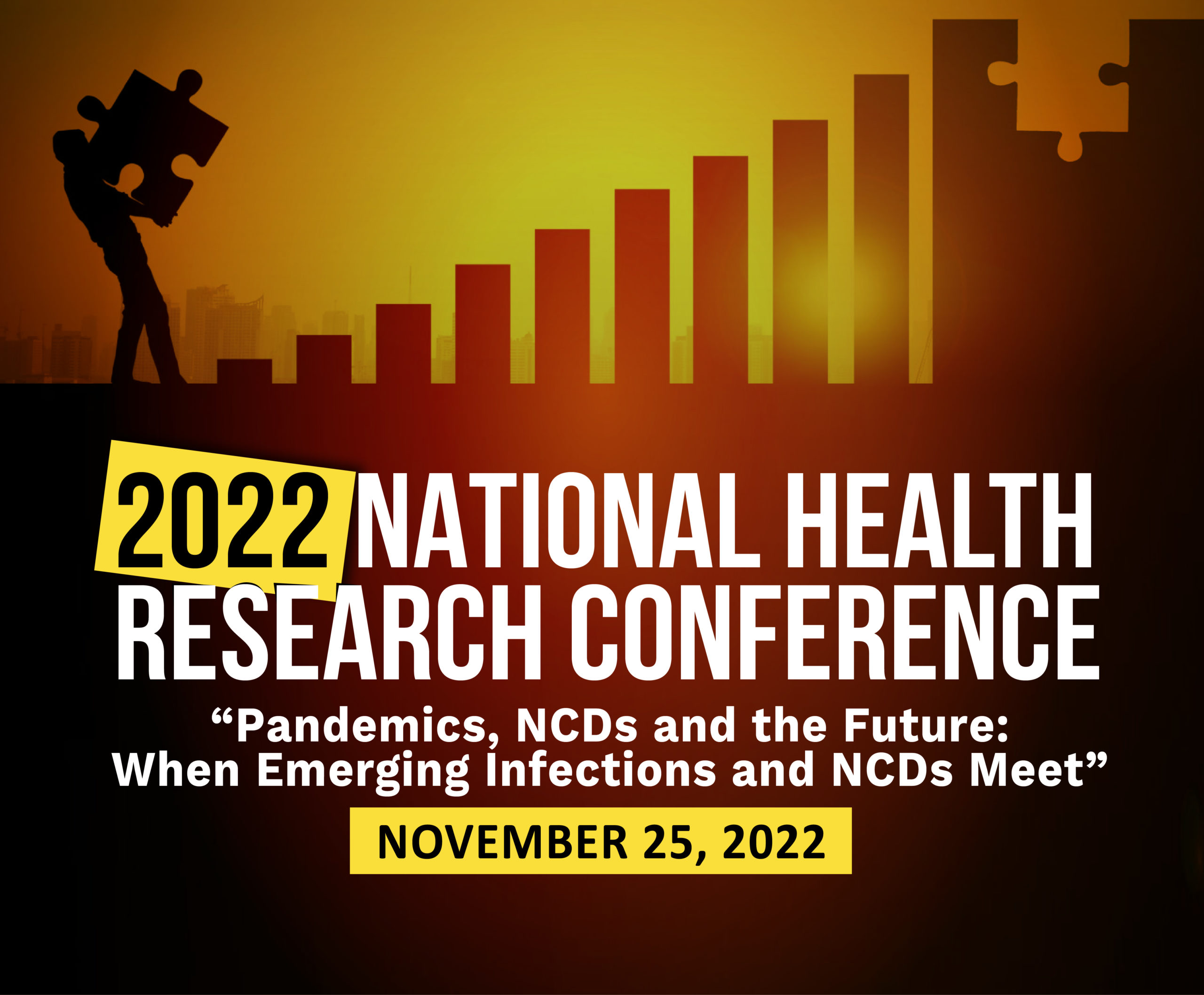 2022 National Health Research Conference, T&T
EVENT DETAILS:
Theme:

"Pandemics, NCDs and the Future: When Emerging Infections and NCDs Meet"

Venue:

Hyatt Regency Hotel, Port of Spain

Partners:

The Ministry of Health; Tobago House of Assembly; Faculty of Medical Sciences & Caribbean Centre for Health Systems Research and Development, The University of the West Indies; The University of Trinidad and Tobago; The University of the Southern Caribbean; and the Regional Health Authorities
EVENT DESCRIPTION:
The National Health Research Conference is in its third year, and unlike preceding iterations, this year we look forward to meeting face-to-face! The objectives of this annual conference are to share research findings with key stakeholders; strengthen the national health research culture; build research capacity and nurture junior researchers; foster collaboration among researchers at different institutions; and share policy relevant messages with the users of research, i.e., care providers, policymakers and planners. This year's theme is timely, as we explore "Pandemics, NCDs and the Future: When Emerging Infections and NCDs Meet".
​The Conference will feature:
16 oral presentations and over 60 poster presentations on COVID-19, Chronic Non-Communicable Diseases, Laboratory Studies, Mental Health and more

Renowned Feature Speakers

Prize Giving and Awards Ceremony
Register now to take part in this event!