Author: Anastasia Mulraine-Campbell, Associate Librarian
The Forde Library has enjoyed a rich tradition of receiving donated books and resources from benefactors and scholars, to build our collection at the University of the Southern Caribbean (USC). This year was no different, where in February 2022, the Library Director received two sets of donations, from Professor Emeritus Ramesh Deosaran, ORTT, and Pastor Dough Venn, Director of the Global Mission Urban Center at General Conference of SDA.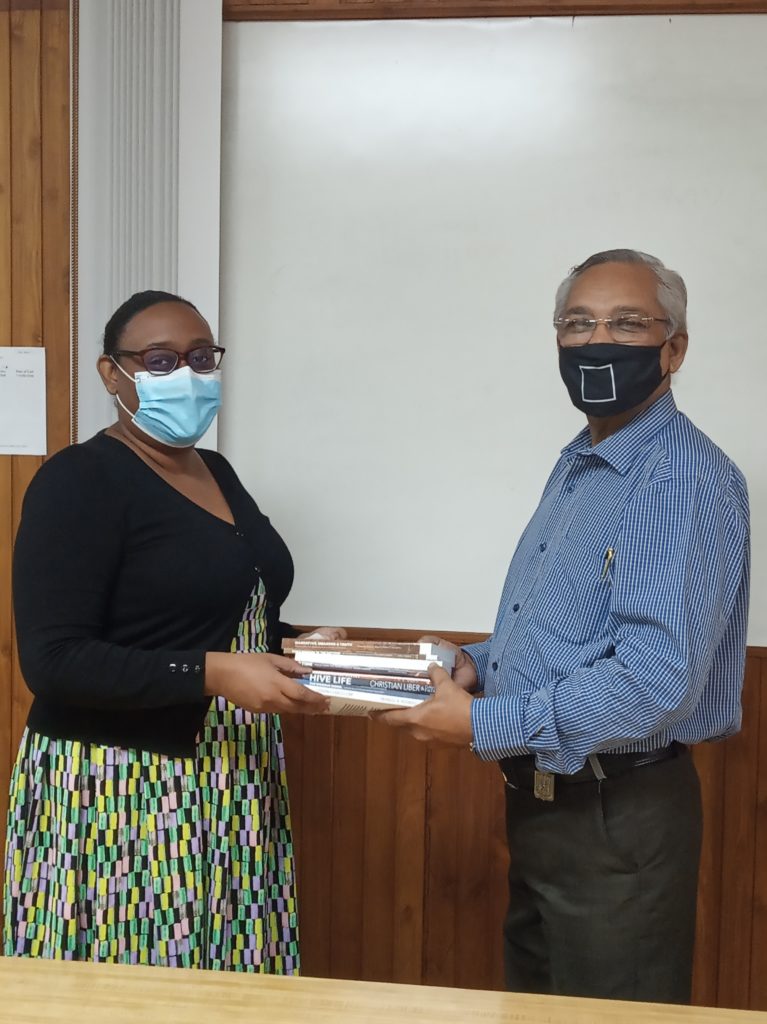 Professor Deosaran is a key figure in the Caribbean literacy landscape, having authored numerous titles and contributed to the intellectual halls of knowledge in fields, such as but not limited to crime, politics, justice, racism, social psychology, law, colonialism, and Caribbean history. The Forde Library graciously extends gratitude to Professor Deosaran for his contribution and we assure him, that the books will be integrated into our West Indian Collection, where the USC community can benefit and glean much from these titles, empowering this and the next generation of thinkers and leaders.
In relation to Mr. Dough Venn, who donated 9 titles out of the Global Mission Urban Center, we pray for the Center's continued success and reach, whilst simultaneously, relaying our gratitude for their continued support and advancement of the mission of the USC. These titles focus on urban mission and ministry, at a time where we are all called to be missionaries and champions of God in our spheres of influence. In addition, they will be incorporated into our Open Stacks Collection, where patrons can borrow them and gain a deeper understanding of their calling, regardless of their majors.
All the best to our benefactors and noble supporters of the Forde Library, USC! Together, through literacy and education, can agree with Jim Rohn, when he says, "Reading is essential for those who want to rise above the ordinary!"