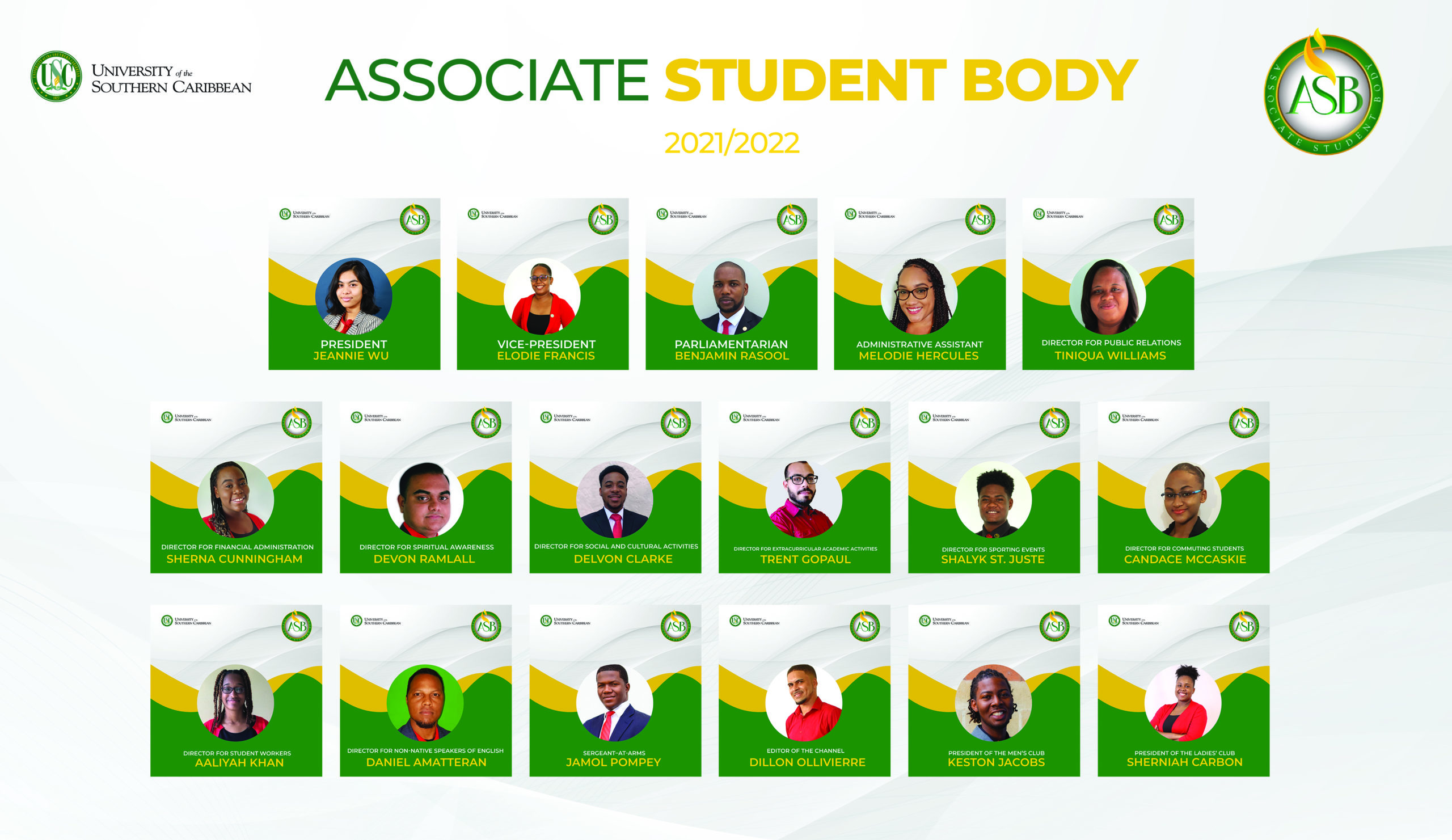 Team Manifestos
What is the ASB?
The Associated Student Body (ASB) is USC's student government. As an organization, the ASB amplifies the voice of the USC student body.All registered undergraduate students are members of the Associated Student Body and are eligible to hold office and benefit from the various services provided by the ASB.
What are the responsibilities of the ASB?
To work with the administration in building a prestigious school.

To raise the level of student satisfaction by planning and executing extracurricular activities that is of interest and benefits to all students.

To make a difference in the community by implementing programs that will uplift and profit them.

To integrate academic and social learning in a way that demonstrates holistic education.

To avoid unnecessary conflict and to deal with uncomfortable situations swiftly and appropriately.

To inform the general student body of all decisions that directly affect student life.

Liaise with the administration on behalf of the general body on matters of significance.

Select members of standing committees.

Ensure publication of the ASB newspaper

Appoint individuals to represent the ASB on committees as directed by the vice-president of student development and services of the university.

Promote student unity.

Maintain the standards of the university and promote such among students.
Composition & Duties of the ASB Executive
ASB Elections 2021
The election season for the 2021 ASB Executive is fast approaching. If you would like to run or submit a nomination for a position, please note the following details.
Election Day Instructions
Ensure that your USC email is functional and accessible before April 15, 2021, so that you can receive and access your ballot. (To gain access, if you do not have access, please follow the instructions below.

On April 15, 2021 at 8:00am, you will receive an email "Today is ASB Election Day! Cast your ballot to select your new ASB Executive!".

Please use the link received via your USC email on April 15, 2021 at 8:00am, to access your election ballot.

Your ballot link is unique to you and should not be shared with anyone.

Enter your USC ID number in the required space.

Choose candidates by selecting the name as you desire.

You must choose one candidate for every position.

Click submit when you have completed the ballot.
Activate Your STU.USC.EDU.TT Email Address
Go to elearn.usc.edu.tt

Click Reset USC email password

Enter your AEORION username and password where required

Once done correctly, you will be prompted to create a new email password

Go to www.gmail.com to access your USC email account
Note: If you already have a Gmail account, then you will need to add a new Account - When you sign into your regular Gmail account, click on the icon at the top right corner of the page. Then select the option to 'add another account' from the drop down menu.
Important Dates
Nomination Period: February 9-28, 2021

Campaign Period: March 1-31, 2021

Virtual Presentation of Candidates: March 3, 2021

Virtual ASB Presidential Debate: March 18, 2021

Virtual Presentation of Portfolios: March 25, 2021

Election Day: April 15, 2021, 8:00am to 8:00pm
Candidate Requirements
Candidates must be in at least their second year of university.

Candidates must be registered and have a regular admission status.

Candidates must have a cumulative GPA of no less than 3.0, and must be in good citizenship standing.

Candidates vying for the position of ASB President must be in their junior or senior years at the university.
Nomination Instructions
Nominations should be submitted to studentlife@usc.edu.tt between February 9 -

28,

2021.
Nominations should include:
Name of Nominee

Position of Nomination

Nominee's Telephone Number

Nominee's WhatsApp Number

Nominee's Email Address