About Thrift 'N Valley
Donate your gently used items to USC's Thrift 'N Valley. As a not for profit denominational co-education institution, USC is committed to improving lives while nurturing the head, heart and hand to go Beyond Excellence!
Thrift 'N Valley is more than a store; as such this venture will do more than provide customers with items at a reasonable cost. It will promote sustainability among the university community, and most importantly, the profits made will
contribute to improved experiences by way of scholarships for students in need. It will also contribute to the operations and quality of life among students, faculty and staff and the community as a whole.
At present USC boasts a student population of over 2, 500 across our seven campuses in Antigua, Barbados, Guyana, St. Lucia, and Trinidad and Tobago.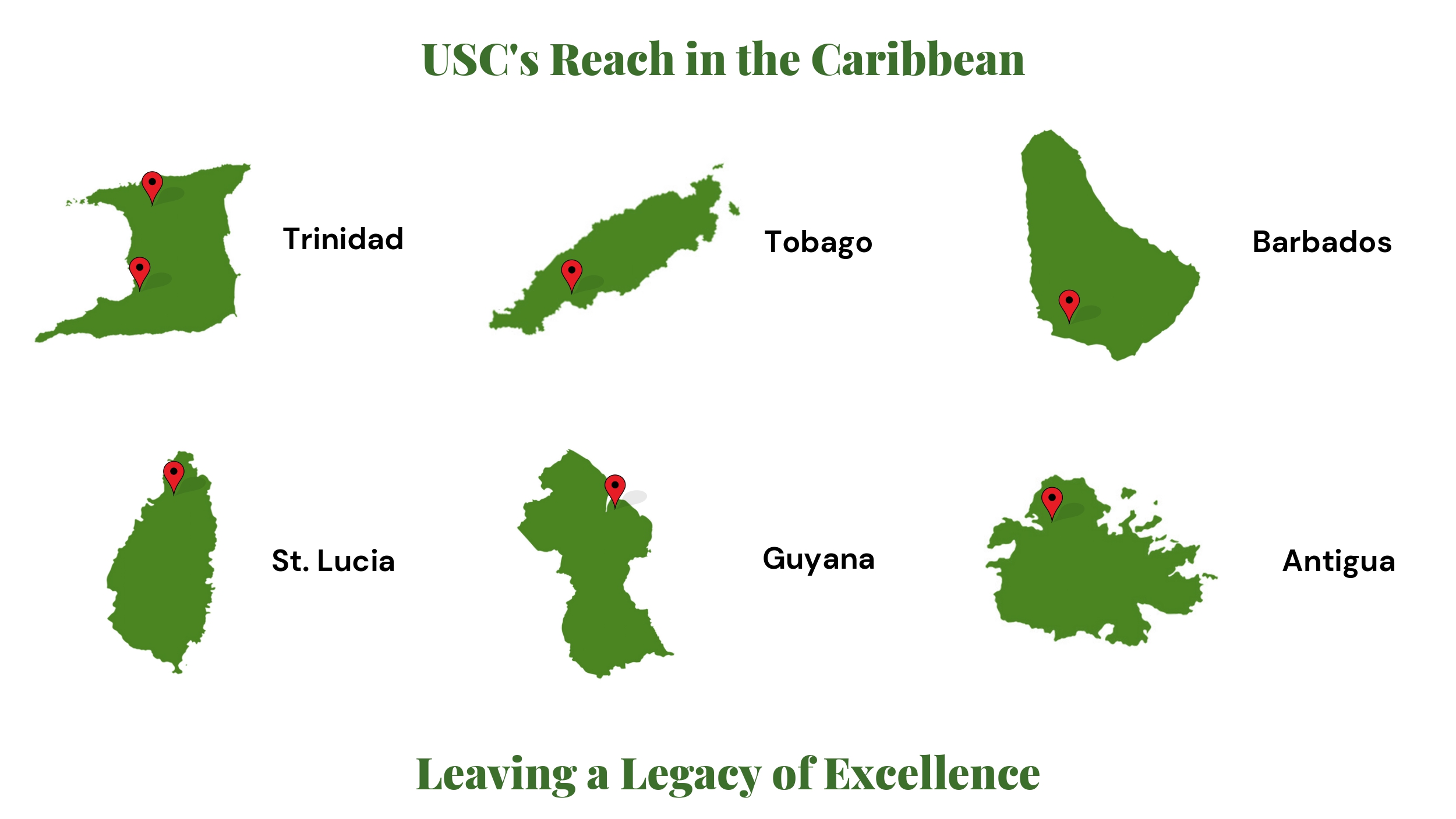 How to Donate
To Donate:
Email: kindheartedthrift@usc.edu.tt
WhatsApp: +1-868-682-4299
Become a Corporate Partner
Join us in creating a green mindset

Help us shape a sustainable future

Have your company's logo and profile featured on our webpage
Restricted Items
The following is a list of some restricted items as outlined by the Customs and Excise Division, Caribbean Airlines, and Laparkan
Camouflage clothing and accessories

Indecent or obscene prints

Disabling devices such as mace, pepper spray, etc., containing an irritant or incapacitating substance

Electro shock weapons (tasers)

Small vehicles powered by lithium-ion batteries (e.g. hoverboards, segways, balance wheels)

Arms and ammunition

Toy guns which closely resemble real firearms

Pressurized containers

Corrosives

Dangerous chemicals

Wet-cell batteries

Explosives
Click to see detailed restrictions:
Contact Thrift 'N Valley
Telephone: (868) 662-2241 ext. 1211 or (868) 682-4299

Fax: (868) 662-1197

E-mail: kindheartedthrift@usc.edu.tt