Strategic Planning in 2022
Strategic Planning 2022 & beyond has begun. We have entered into the first phase of the process, engaging our stakeholders through a short survey, requesting that they indicate three top priorities that the university should focus on in the immediate future. The information has been collected and is being collated and the themes emerging from the data will be identified and reported.
The second phase will involve an external scanning - a PESTLE analysis of sorts. This will allow us to review the university's positioning within the national, regional, and international context. Several reports, documents, and future outlooks will be examined to identify pertinent issues for strategic focus. Information from both our external scan and stakeholder input will help form the direction for the university.
We have committed to updating the university community monthly and soliciting feedback along the various phases of the strategic planning process. We look forward to your ongoing input. Thank you for being a part of this interesting journey.
About SP100
The University launched its quinquennial strategic planning in February with an eye towards 100 years of existence as a distinctive institution of learning. The leadership of the university considers the next five years as critical to the organisation's continued positioning and legacy.  The strategic planning team of 16 members (dubbed as the SP100 team) is representative of the various divisions of the university and includes of student representatives. Two external consultants – Dr. Walter Murray and Mr. Carlyle Walton are ably assisting the SP100 team and providing oversight and counsel.
The SP100 teams seeks to progress through the phases of
a.      identifying key values, as communicated by stakeholders,
b.      engaging in external scanning of the national, regional, and global environment
c.      establishing strategic priorities
d.      determining its position analysis
e.      developing its strategy framework
f.       devising its implementation framework
g.      delivering a sound strategic plan and direction
The SP100 team is committed to delivering on the mandate given by our president, Dr. Colwick Wilson, to engage the university stakeholders throughout the entire process. Here's towards 100 years!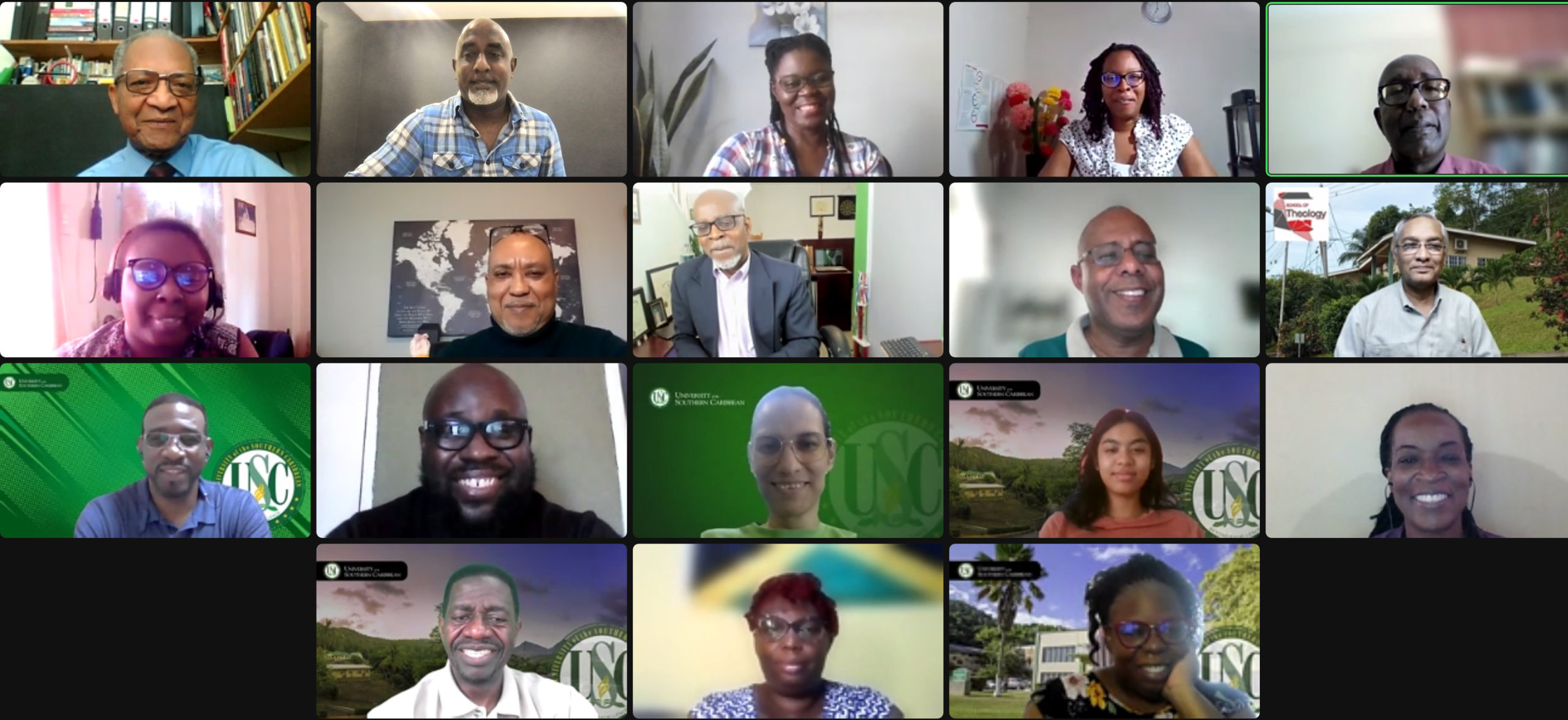 The SP100 Team is Ready to Serve!
USC Strategic Plan: 2017-2022
Contact SP100