RSVP for USC-St.Lucia Alumni Dinner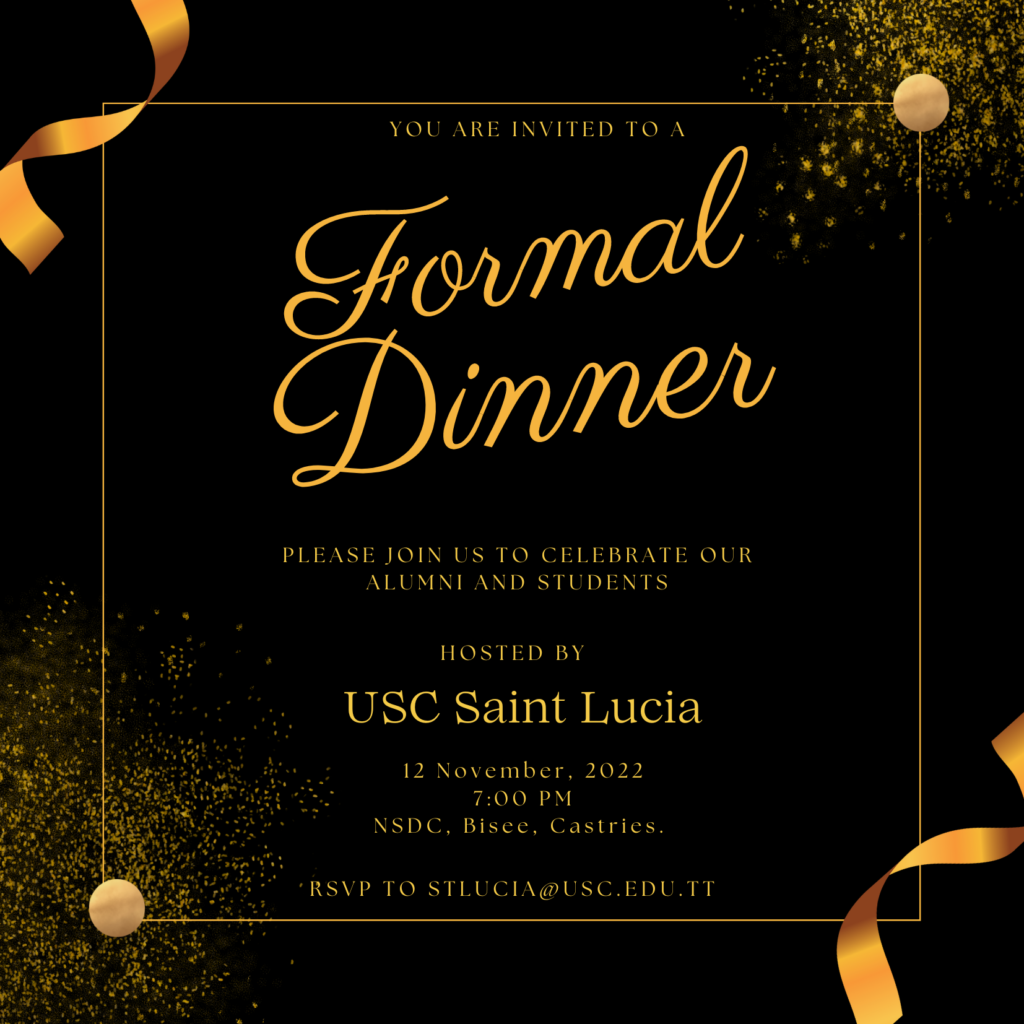 You are invited to a special Alumni Dinner on Saturday, November 12, 2022 at 7:00pm at NSDC, Bisee, Castries.
In attendance will be USC President, Dr. Colwick Wilson, and USC Provost, Dr. Len Archer. Other USC administrators will also be in attendance.
Please use this form to RSVP your attendance to this event. We look forward to meeting with you as we Reconnect, Recommit and Reimagine for the cause of our beloved USC!