Office of the President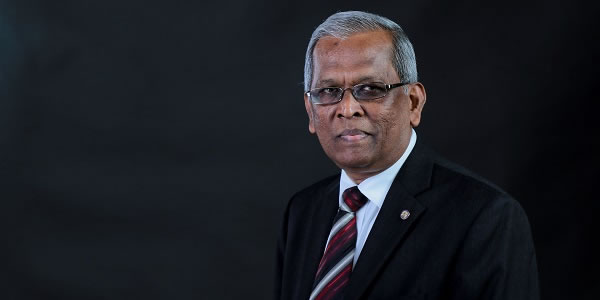 Hilary Bowman, PhD
President
President's Welcome
At the University of the Southern Caribbean, we are committed to assisting and guiding our students in the achievement of their varied educational and training goals, while consistently keeping in focus, our motto, "Beyond Excellence." USC, then called the East Caribbean Training School first held classes on Monday July 4th 1927. This began more than 90 unbroken years of the provision of tertiary education to students and making it the oldest such institution in the Anglophone Caribbean. By the receipt of a Certificate of Institutional Title from the Accreditation Council of Trinidad and Tobago in February 2006 this institution gained full accredited university status, becoming known as the University of the Southern Caribbean. As one of the many graduates of this faith-based institution, I deem it a signal honour to serve my alma mater as its 28th President and to contribute in this capacity to its continued growth and development.
Alumni of the institution continue to serve in various capacities within the global Seventh-day Adventist Church Organization and in important roles in the public and private sectors of several nations around the world. They almost invariably do so with admirable skill and grace, representing well the proud legacy of our beloved USC. This institution has proven over its lifespan to be an exceptional place where students can come to discover their innate potentials, learn new skills, develop latent and new interests, passions and ideas that propel their destinies in the service of God and humanity.
Our philosophy of education as expressed in our mission statement, enjoins on us an intentionality about exposing our students to quality experiences and interactions aimed at fostering their holistic development into well-rounded, spiritually conscious, healthy individuals and citizens. We are not merely another place where one can embark on or further one's academic and professional pursuits. We are that, but moreover, we are a place where one can actively contemplate God's plan for one's life.
We acknowledge that for many, work, family-life, economic considerations and travel limitations can prove to be redoubtable obstacles in the way of the pursuit of the dream of higher education on our beautiful main campus in the verdant Maracas Valley in the Republic of Trinidad and Tobago. We are pleased to offer several well-appointed extension campuses strategically located in various countries of the Anglophone Caribbean. Moreover, our School of Distance Education continues to widen our global footprint through our Online Education platforms. The dream of a USC education for you or your children does not have to be unavailing or beyond reach.
At our graduation ceremonies we are always regaled with heartfelt, true stories of the power of prayer, Christian faith and perseverance as effective reagents for the tests of demanding class and work schedules, difficult assignment and exams, financial challenges and student life. This could be your testimony too.
Every desiring prospective student can begin this transformative tertiary educational journey today by visiting our application portal. If still in need of more information, please email us at info@usc.edu.tt. We'd love for you to join us and become a part of the USC-story as we become a part of yours!
President's profile
In November 2016, Dr. Hilary Bowman was appointed President of the University of the Southern Caribbean, (USC). He is native to St. Vincent and the Grenadines, Dr. Bowman is married and the proud father of two and grandfather of three.
He graduated with a B.A. Magna Cum Laude in Education and History from Caribbean Union College now known as University of the Southern Caribbean, holds a Master of Arts degree (Magna Cum Laude) in Curriculum and Instruction from Andrews University in 1991 and a Ph.D in Educational Administration and Policy from the Union Institute and University, Cincinnati Ohio. 1999.
His experience and knowledge in and of the Seventh-day Adventist educational system spans more than forty years. This includes positions such as high school principal, Director of Education for both the Caribbean Union Conference (CUC) and the East Caribbean Conference. He also owned and operated his own school in Florida which has been rated as one of the best schools in that particular county. Correspondingly, he is a member of the Association of Independent Schools of Florida.
Dr. Bowman has conducted workshops and seminars throughout the Caribbean and the United States, served on doctoral committees and received several awards for his stellar service and contribution in the field of education including the prestigious Ellen G. White award for excellence in Education from the Inter-American Divison of Seventh-day Adventists.  He has authored several articles and papers on Adventist education, Teacher Professional Development and Student Achievement. His research on Tertiary Education has been extensive with emphasis on the Organization of Eastern Caribbean States.
Dr. Bowman can best be described as a man with a passion for quality education, coupled with an appreciative flair for the aesthetic beauty of architectural and the manicured magnificence of the campus surroundings.  He is equally passionate and continually assist in fulfilling the mandate to equip individuals irrespective of their ethnic or national origins the cause of service to God and humanity.