Portraits of Excellence 2023
Last hosted in 2012, Portraits of Excellence returns on Sunday, April 2, 2023 at 5:30pm at the USC Auditorium on the USC Main Campus in Maracas Valley, St. Joseph.
The theme of Portraits of Excellence 2023 is, "Rethinking Education: Reframing Realities, Reshaping Opportunities". Eight delegates representing their countries of Barbados, Guyana, Jamaica, St. Lucia St. Vincent & the Grenadines, and Trinidad & Tobago will compete for the title of  Mr. & Ms. USC.
Portraits of Excellence is comprised of a series of smaller events over a period of seven months. The final Gala will culminate the event, during which the scores from the delegates' pre-gala presentations, and the presentations during the Gala will be tabulated toward the granting of Scholarship Awards to outstanding student participants. Delegates will compete in several categories including, Research Presentation, Community Outreach Project, Talent, and Cultural Wear.
Portraits of Excellence 2023 will be held under the patronage of Mrs. Sharon Clark-Rowley, attorney and wife of the Prime Minister of Trinidad and Tobago, Dr. the Honorable Keith Rowley.
Tickets & Outlets
TICKETS:
USC Students - TTD$50.00

General - TTD$150.00
OUTLETS:
USC Cashier, Main Campus

USC Gym, Main Campus

USC Bookstore, Main Campus

Department of Student Services, Main Campus

USC South Campus

USC Tobago Campus

IADPA Bookstore, St. Augustine

TOVA Tickets

Any Portraits of Excellence 2023 Delegate
Sponsors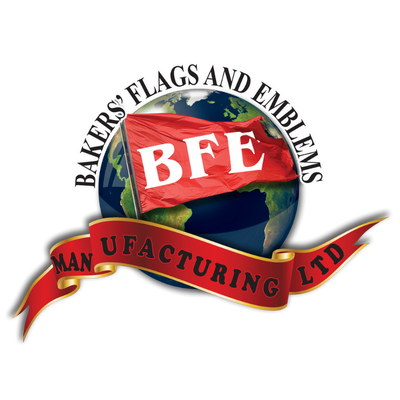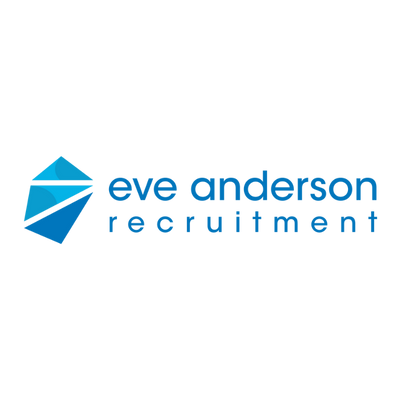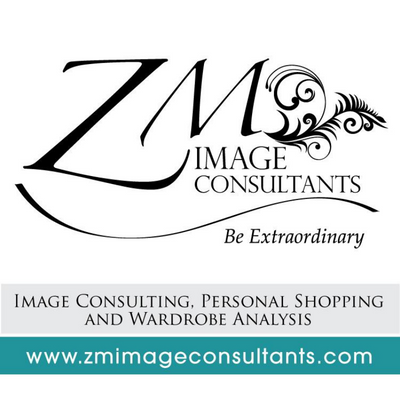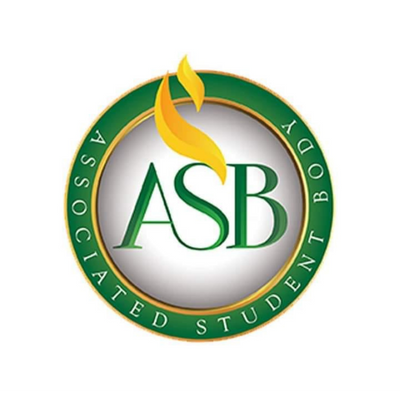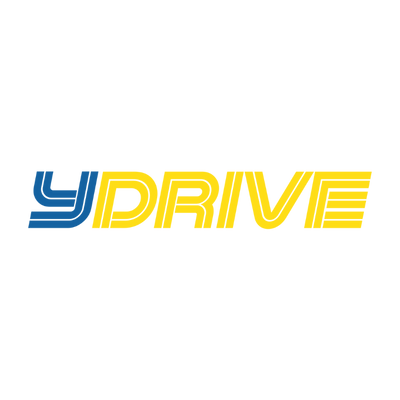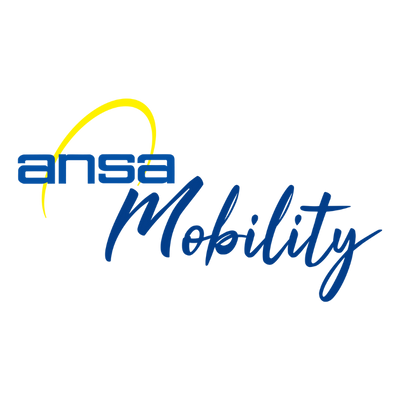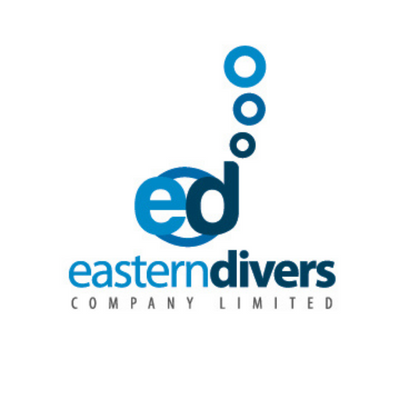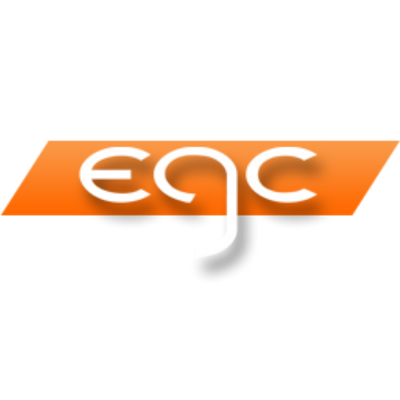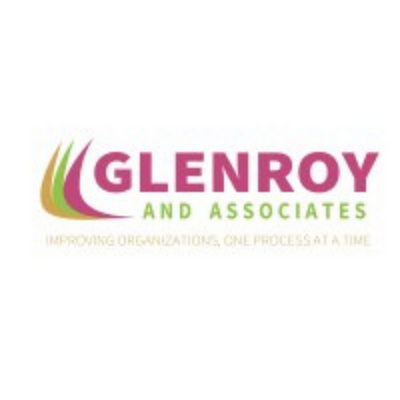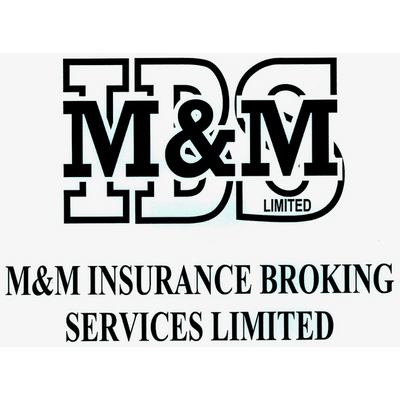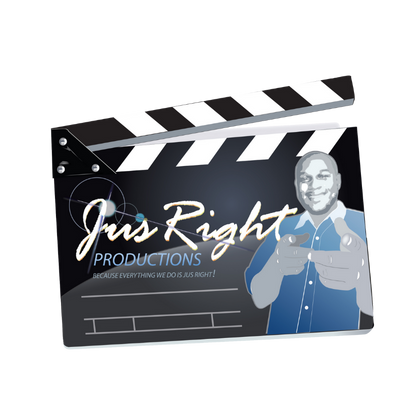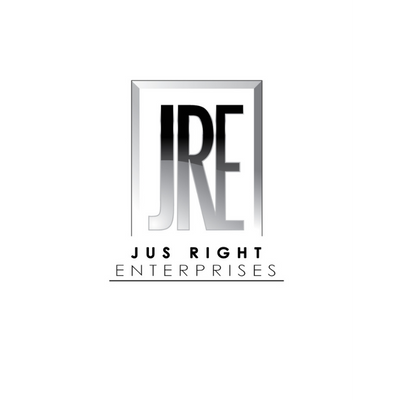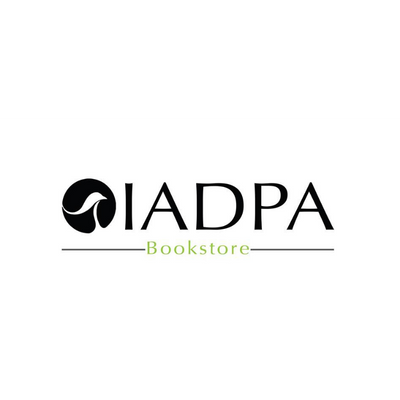 Meet the Delegates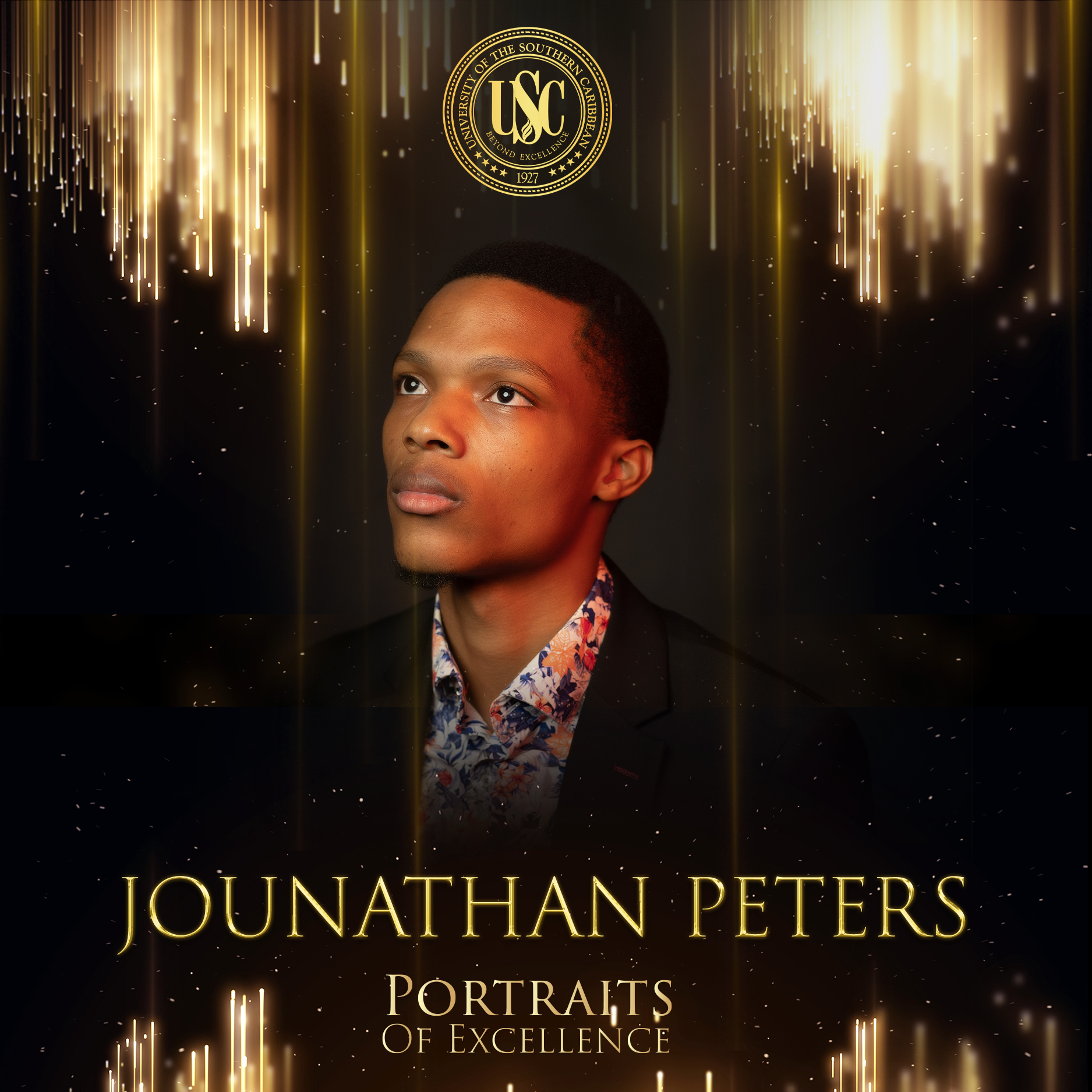 Territory: Trinidad and Tobago
Age:

20

Major:

BS Computing, Year 3

Career Aspiration:

Prosthetist

Hobbies:

swimming, reading, archery, singing
One project I would undertake if I woke up as the Minister of Education would be enhancing the school's environment to provide a safe and conducive learning space for all students.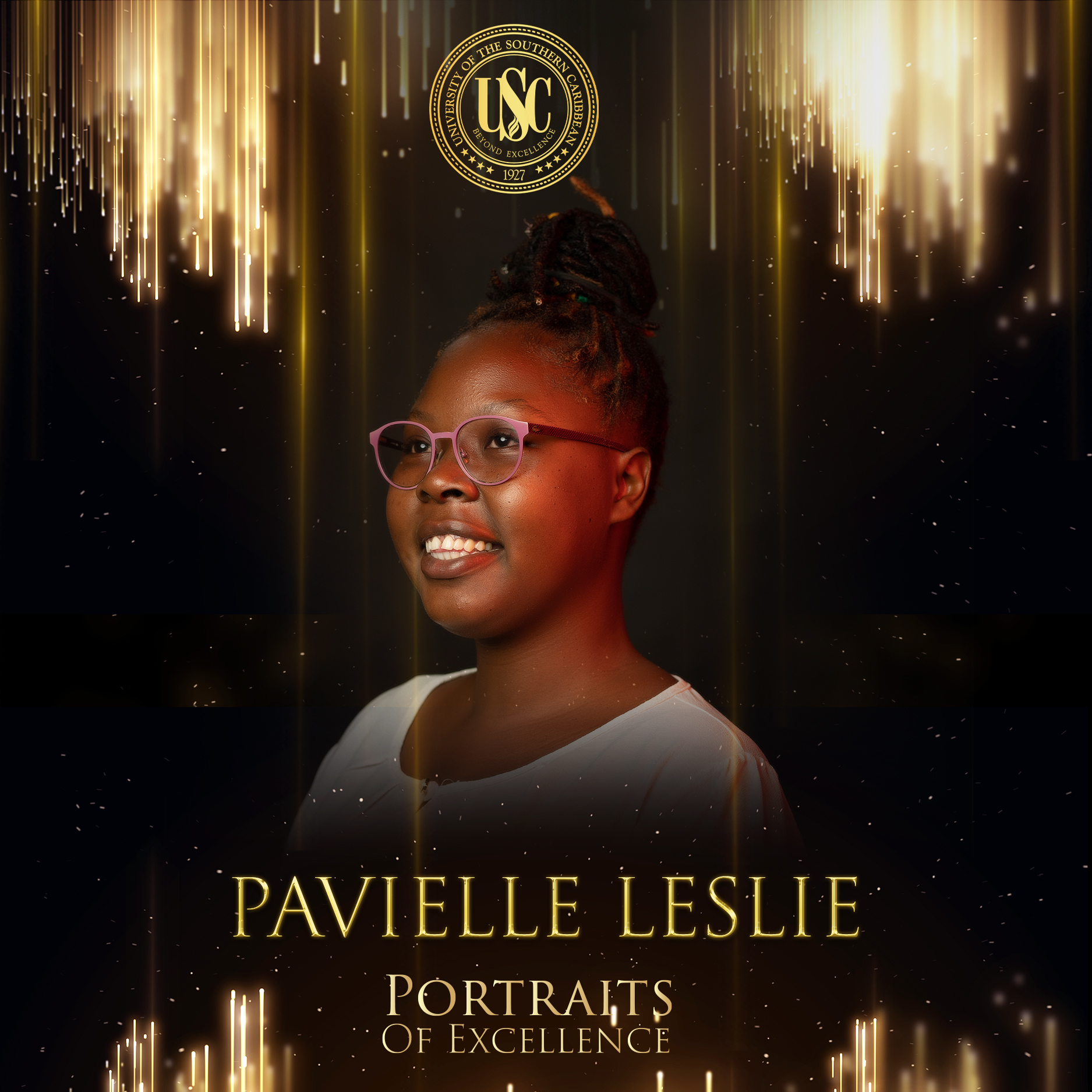 Territory: VINADA (St. Vincent and the Grenadines)
Age: 24
Major: BS Nutrition and Dietetics, Year 2
Career Aspiration: Registered Dietitian Nutritionist
Hobbies: Singing,Reading
If I woke up as the Minister of Education for my country one project that I would undertake is along with the school leaving exams there be a cognitive exam of sorts to understand the children's mental processes/psychological needs and place them into institutions/programs that would give them the extra attention/help they may need to navigate the world.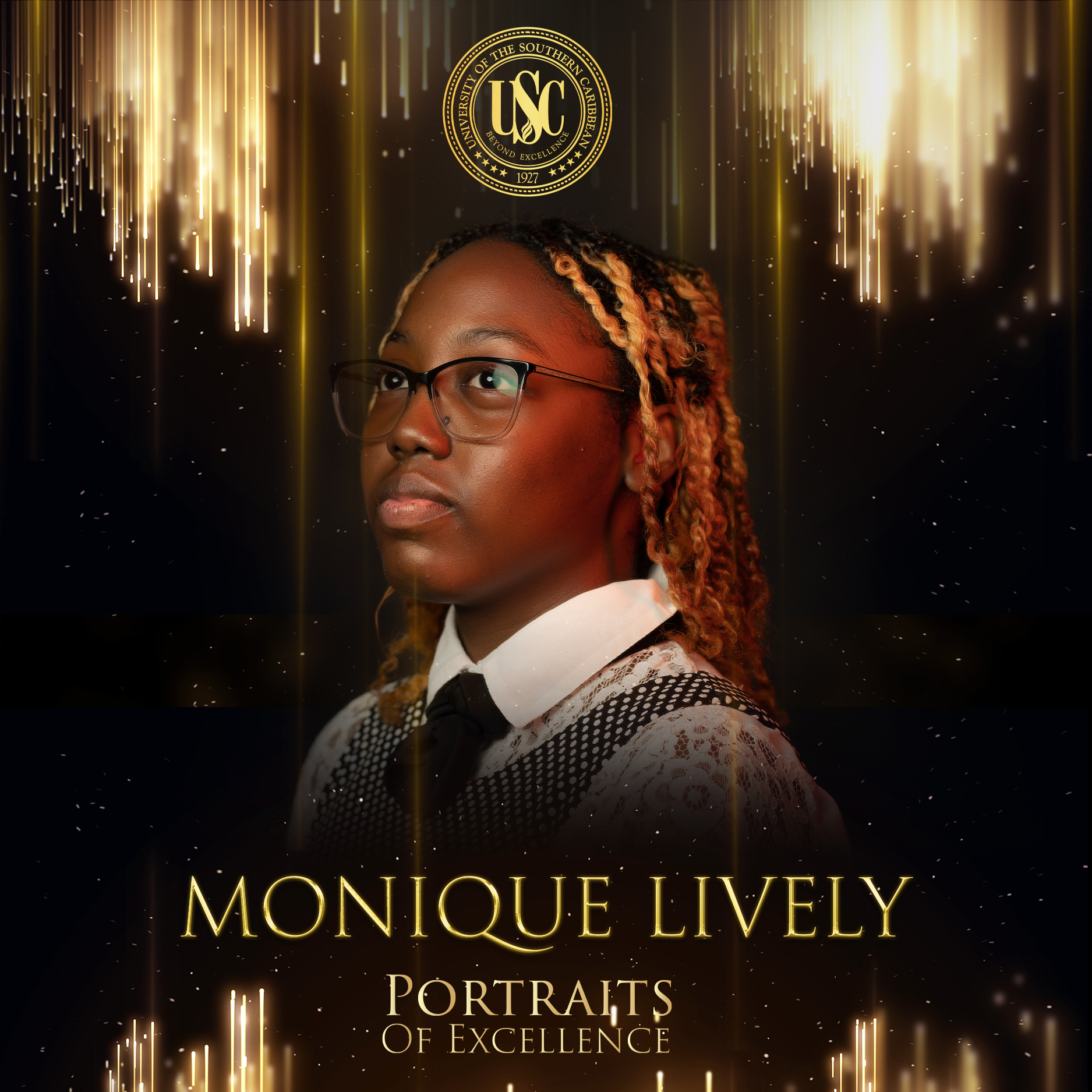 Territory: Trinidad and Tobago
Age:

19

Major:

BA English, Year 2

Career Aspiration:

Author

Hobbies: dance, visual arts, writing, reading, cooking
Adding nondiscriminatory sexual education to the syllabus of students in standard four to form 3. Each level will have a certain amount of information to be taught to students that will be necessary and useful for their age range. For example standard fours will learn about the changes to their body as they enter the puberty stage and what they can do about it.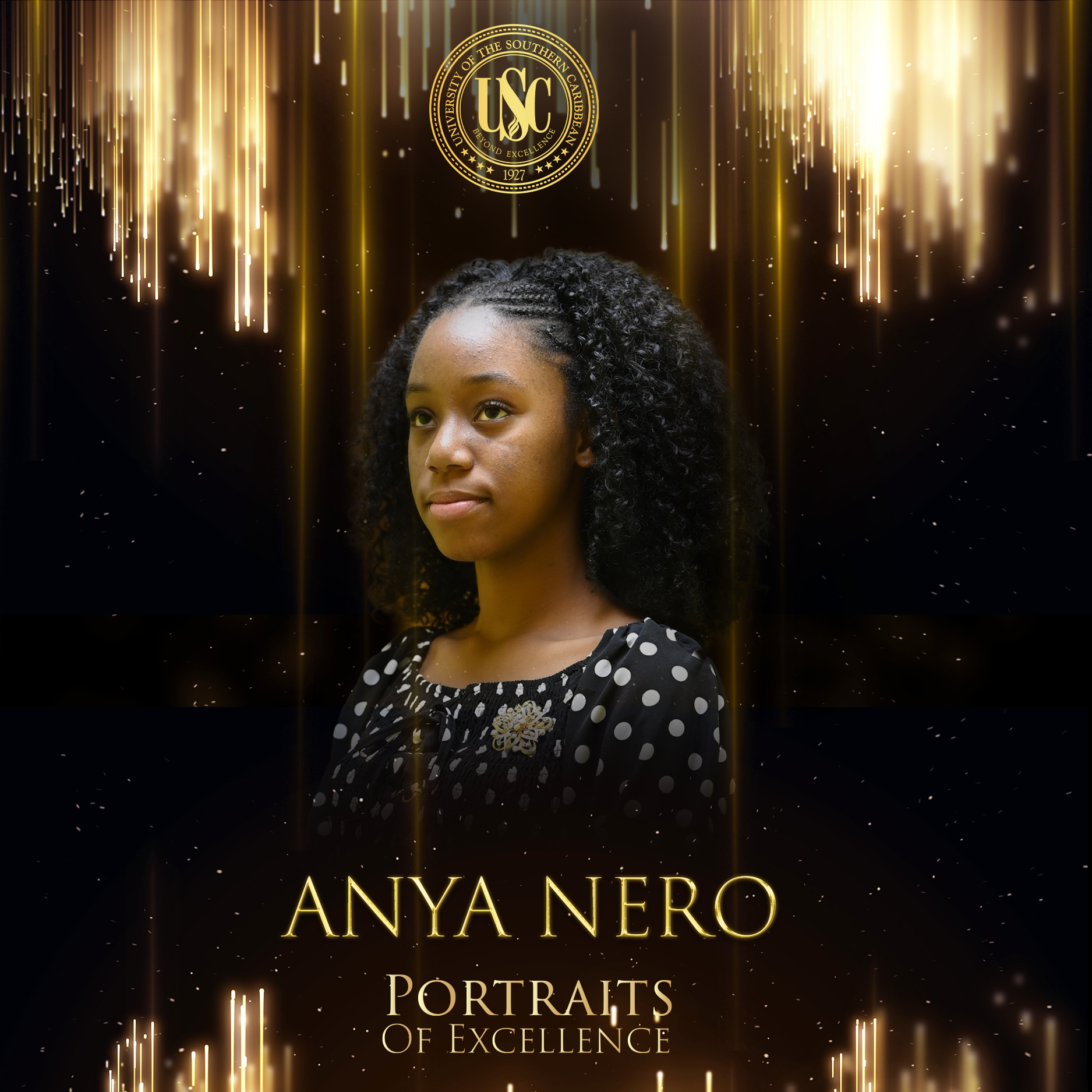 Territory: Tobago, Trinidad and Tobago
Age: 19
Major: BS Social Worker, Year 3
Career Aspiration: Social Worker
Hobbies: Quality time with family, friends, worshipping
As Minister of Education, I would fund all secondary and university schools to have a yearly special event to meet the needs of a child at the school. Whether it be financial, physical, mental, or social. Only one year group will be eligible to participate for that year. For instance, "Successful Stars" are a sporting challenge that would allow university students to vie for the star position and the winner would receive funding to pay for education. This project should promote physical, mental, social, and spiritual well-being. In this project, the candidates will also engage in philanthropic activities. Many children whose parents are not able to provide the resources for them sometimes do not receive the education needed to further the development of our society. This program would promote access to quality education for all children. In addition, they also are taught to impart knowledge to others. Thus the funding of secondary and university schools is necessary to help meet the needs of children and will be profitable.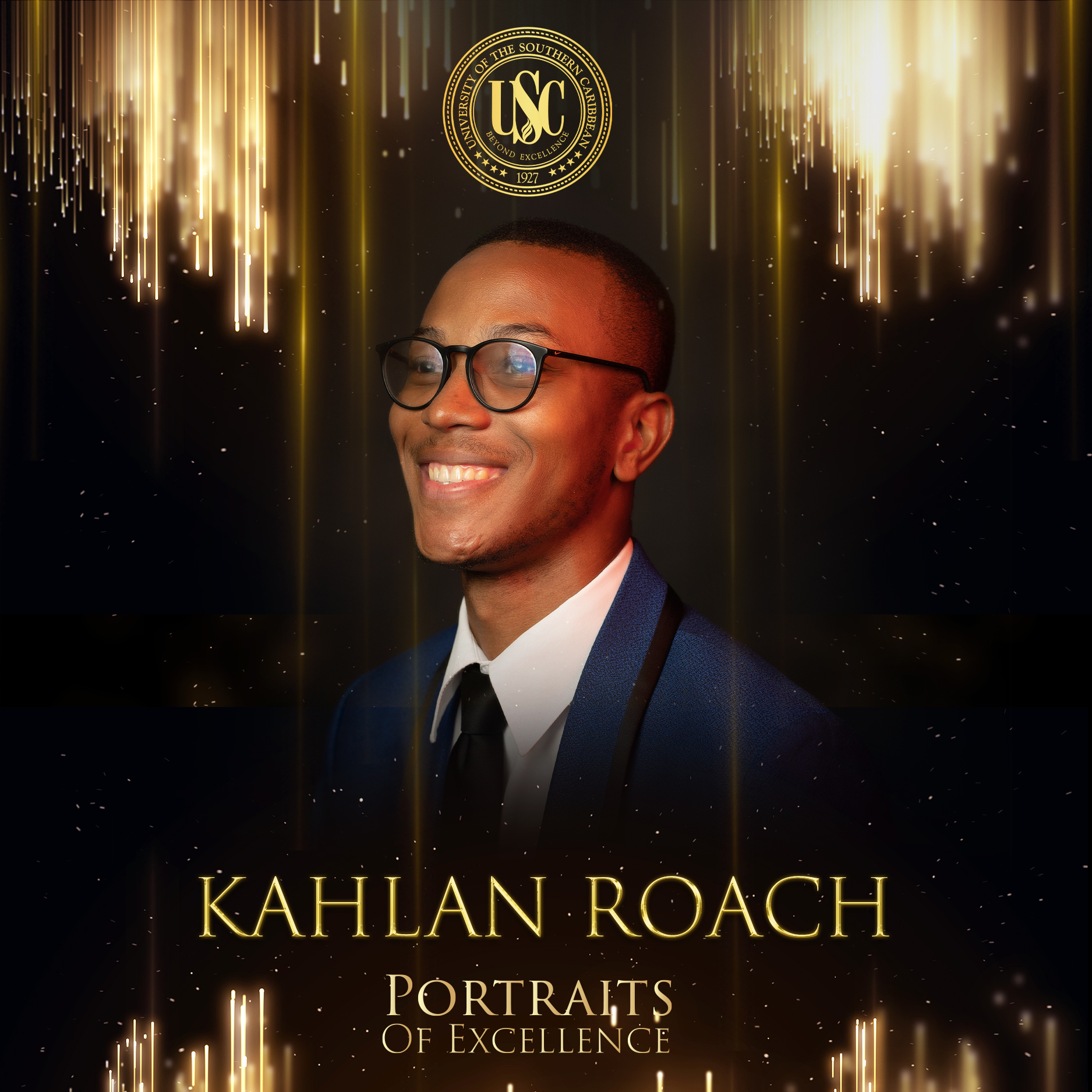 Territory: Barbados
Age:

19

Major:

BS Biology, Year 3

Career Aspiration: Pediatric Surgeon
Hobbies: Hiking, Singing, Volunteering, going out with friends
The project I would undertake is called Rebrand – the projects. Firstly, I would make school tuition free for
one year. The pandemic set us back financially, emotionally, and physically. Some students were not able
to afford school or university so because of it this would be my first act. My second act would be to rebrand
the school syllabus and make ir more current and fun. I would also implement that learning a trade skill is
mandatory. This would help develop students and give them another avenue to learn from.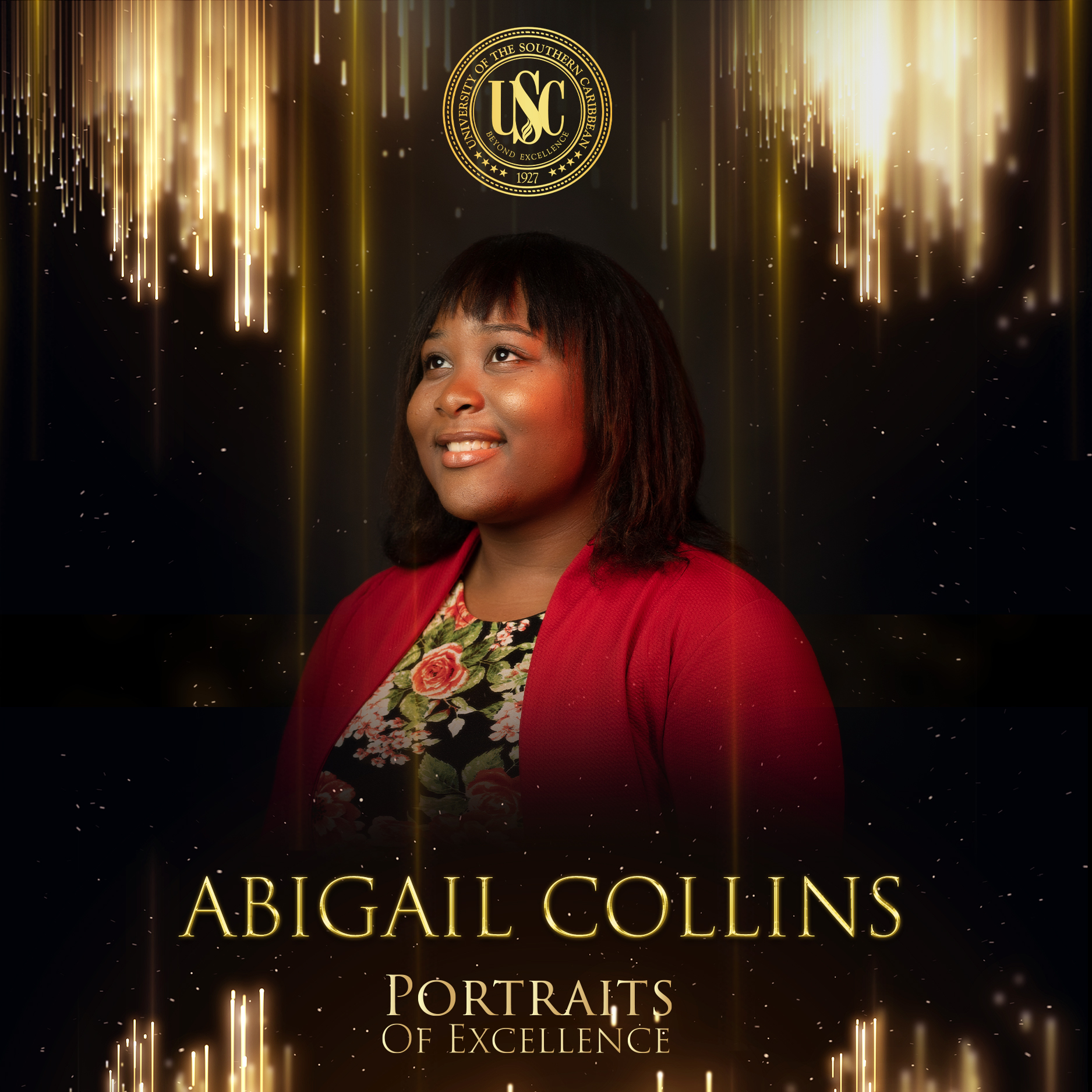 Territory: Jamaica
Age: 19
Major: BS Psychology 
Career Aspiration: Midwife, Clinical Psychologist
Hobbies: Singing, dancing, painting
If I was the minister of education I would set out a program for mental health in schools. Ensuring that each student are knowledgeable on stress and time management, and facilitating areas on depression so that school would be more manageable for them.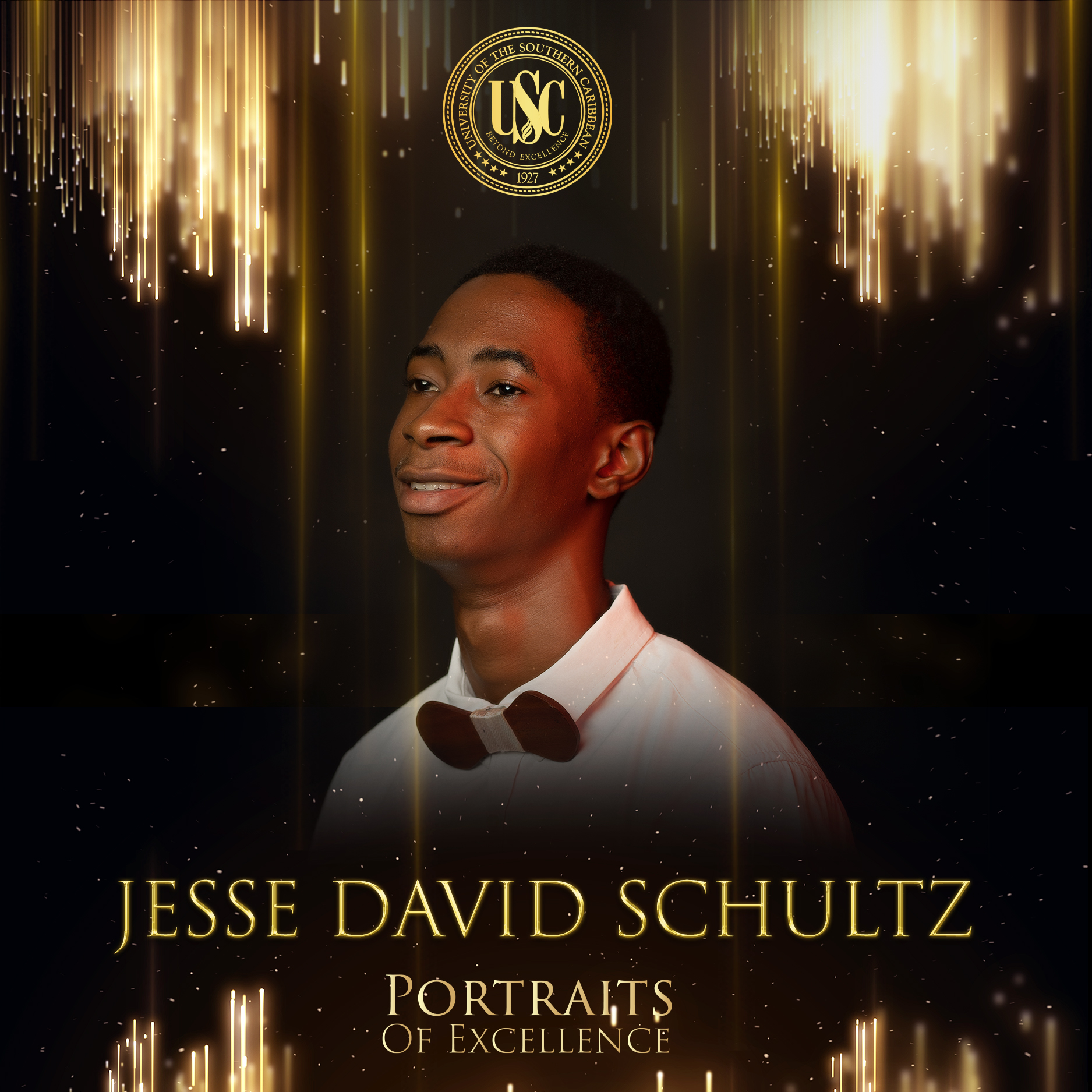 Territory: Guyana
Age:

19

Major:

BA Music, Year 3

Career Aspiration:

Music Educator with interest in Music Business and Music Technology

Hobbies: Reading, listening to music, exercising, playing table tennis, basketball and domino
One project that I would undertake as the minister of Education is to make Music education a crucial part of student's life and afford them the opportunity to explore their musical talent. This project would allow students to become certified at an international level, so that they can continue to study abroad if they so desire. I would create a music curriculum and have national music festivals where students can partake by performing various genres of music. Allowing them to see that there is a need for more musicians in the world.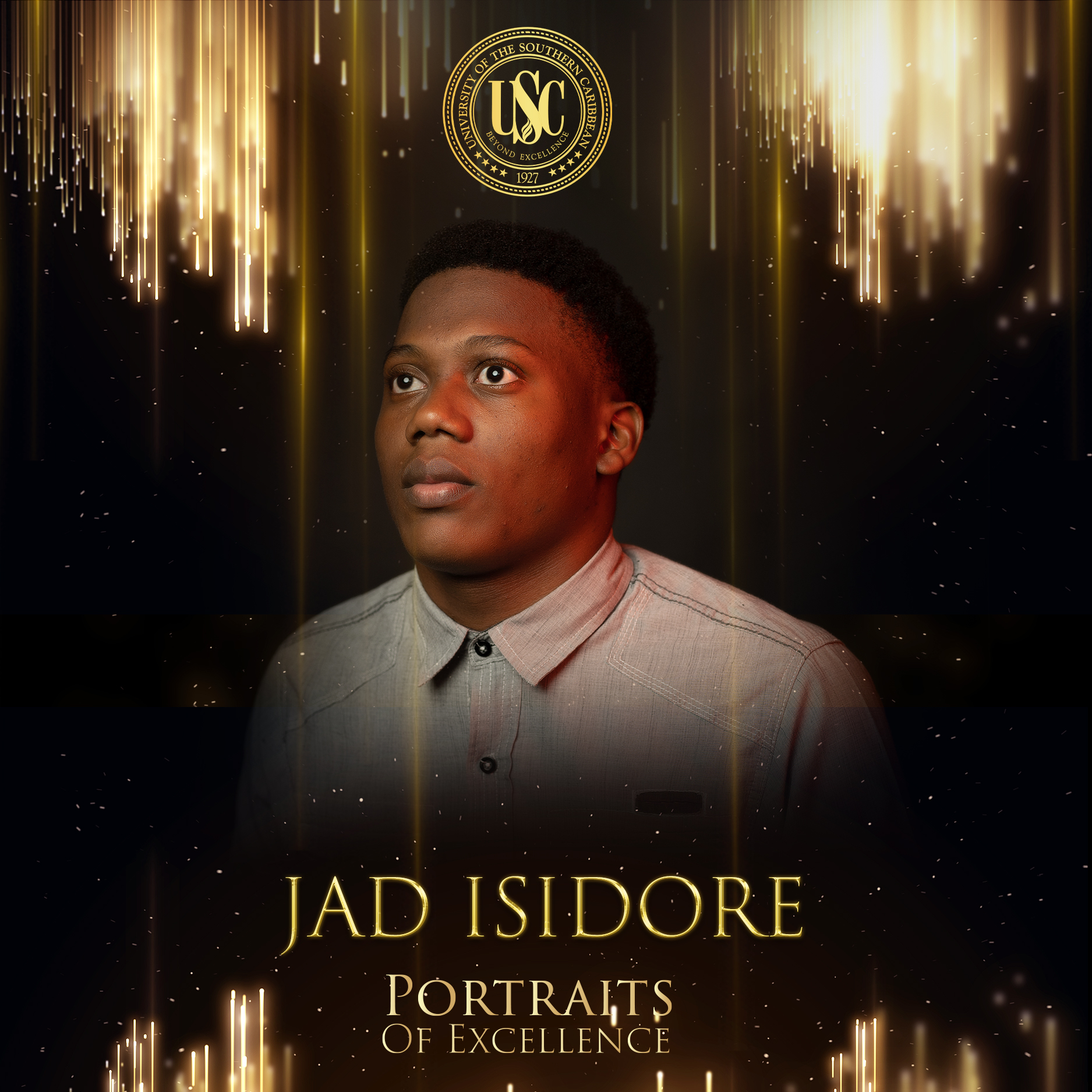 Territory: St. Lucia
Age: 19
Major: BS Computing, Year 1
Career Aspiration: Software Engineer
Hobbies: Baking, Cooking,Nature, poetry
Provided that the world is heading towards a technological path, I would try my utmost best to have persons become tech-savvy. The Covid-19 pandemic has indeed shown us the importance of having such skills, and also the downside part of not having it. I believe that workers, especially within most teaching institutions, should be able to know how to perform basic tasks on computers. So, in corroboration with other Ministers, I would ensure that all small and large business entities, schools, and any other institutions, have frequent workshops for their staff and employees; this would be mandatory. Also, for those persons who are not working within an organization or for some reason is out of employment, necessary arrangements such as having a Television channel dedicated specifically in providing persons with tutorials, setting up workshops in small communities and towns teaching individuals the Tech-Way. I am adamant that doing such, would not only increase employers and employee's productivity and efficiency, but also boost the country's economy, as men and women would be employed in businesses, to operate machine technology and computers. I would name this project, Project Get Tech: Striving towards technological proficiency.