Week 1 – Cybersecurity, what you need to know
In this session, the audience will learn about the importance of cybersecurity and why it's needed within every industry. The viewers will learn how to get started within cybersecurity by using free learning resources to help expand their knowledge and develop their skills. Additionally, viewers will discover various job roles and how to become employable within the global industry. 
Furthermore, this session will demystify various topics such as:
Why do hackers compromise organizations and steal data?

How do organizations leak data and sensitive information without knowing?

What are the challenges between organizations and cybersecurity professionals?

Why is asking a cybersecurity professional to hack a social media account is a bad thing?

If I want to pursue a career in cybersecurity, should I do a degree or certification?

How to get started in cybersecurity for free?

Do I need to know programming?

Do I need to know Linux?

Importance of personal branding
 Week 2 – Cybersecurity and the Law in Trinidad and Tobago
In this session, the viewers will be presented with an analysis of the current state of digital preparedness and its relation to the law in Trinidad and Tobago and what we should aim to achieve in the next five years. Interactively, viewers will also have an input in the discussion on ways we can achieve this. 
Week 3 – Inside the mind of a hacker
In this session, the viewers will gain a practical insight on how both cybersecurity professionals and hackers use various tools and techniques to compromise their targets, whether it's a server or an organization's network. The viewers will discover how hackers are able to identify an organization's IT infrastructure and security vulnerabilities on systems. They will also be exposed to how hackers can use popular tools to break into a system and gain full control on the compromise system without the victim's knowledge. Additionally, viewers will learn the importance of user awareness security training and how it applies to everyone at home and within organizations.
The following are the topics for the session:
What is reconnaissance and how to do it?

Using scanning techniques to profile systems and discover security vulnerabilities?

How easy it's to break into a vulnerable system and gain control

How a hacker can implement persistence to always gain access to a compromise system

What can you do to protect yourself
Week 4 – Cybersecurity measures to protect yourself and your organization
This session focuses on why organizations are easy to be compromised by hackers and malware. The viewers will gain insights on how the lack of network security solutions and cybersecurity professionals can lead to organizations being exposed to various cyber-attacks and threats. 
This session explains the following topics:
Importance of firewalls and why we need it

Understanding the need for endpoint protection and antimalware protection

Importance of building a Security Operation Center (SOC)

Exploring the need for Incident Response professionals, plans and procedures

What is Defense in Depth and how it helps safeguard organizations?

What are some tools and techniques can IT professionals use to find security vulnerabilities and implement countermeasures?

How to get started performing your first vulnerability assessment?
Mr. Glen Singh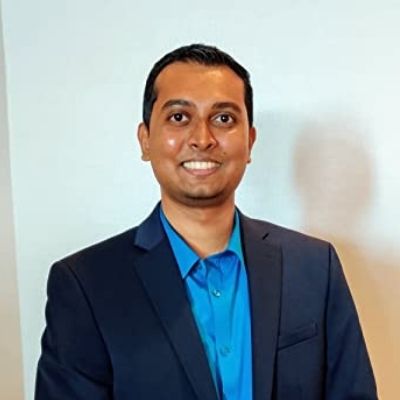 Glen D. Singh is a cybersecurity trainer and information security author. His areas of expertise are penetration testing, digital forensics, network security, and enterprise networking. He is a holder of many cybersecurity certifications from top awarding bodies such as EC-Council, Cisco, Check Point and Fortinet. Glen has trained many professionals in various sectors ranging from regional ISPs to government agencies in the field of cybersecurity. He is the author of many books which focus on discovering and exploiting vulnerabilities, implementing security solutions to prevent cyber-attacks and implementing enterprise networking solutions. He enjoys teaching and mentoring students, writing books and various outdoor activities. As an aspiring game-changer, Glen is passionate about developing cyber security awareness in his homeland, Trinidad and Tobago.
Mr. Andre Charles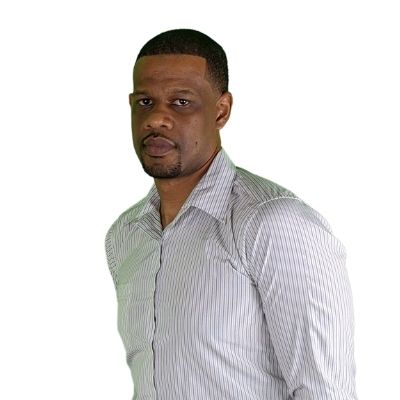 With 17 years' experience in the field of Information Technology, Mr. Charles has worked in the hotel, insurance, and manufacturing industry. He has been an IT teacher for over 10 years and during that time he has achieved a 100% pass rate that spans both public secondary schools and private institutions. He is a secondary school teacher by day, YouTuber and tech influencer by night. His CSEC students often go on to pursue Information Technology and Computer Science at the CAPE level and many of them further their studies at universities both local and abroad.
Registration
Click here to register: Registration Form - Cyber Security Awareness Webinar Series
There are two (2) payment options:
Option 1: AEORION (TTD$)
Enter the third party payment key 

63645034

Select "

Seminar/Conference

" from the Type of Payments dropdown menu.

Currency amounts can only be written in Trinidad and Tobago dollars.

Fill out your card details and billing information.

Verify that you have inserted the correct information and click "PAY NOW".

You will receive an email as confirmation of your payment.
Option 2: Online Transfers/Bank Deposits (TTD$)
RBC Royal Bank Account Number: 1000-040-102-13404

Republic Bank Account Number: 3501-594-29201
Upload Receipt
If you are a student, you will also need to upload a copy of your USC ID. 

For more information, contact: compsci@usc.edu.tt